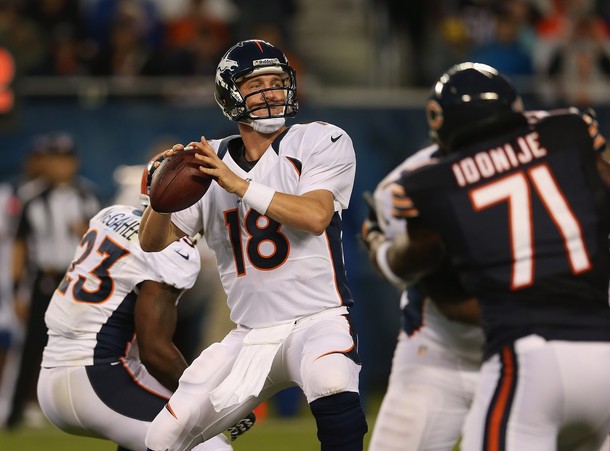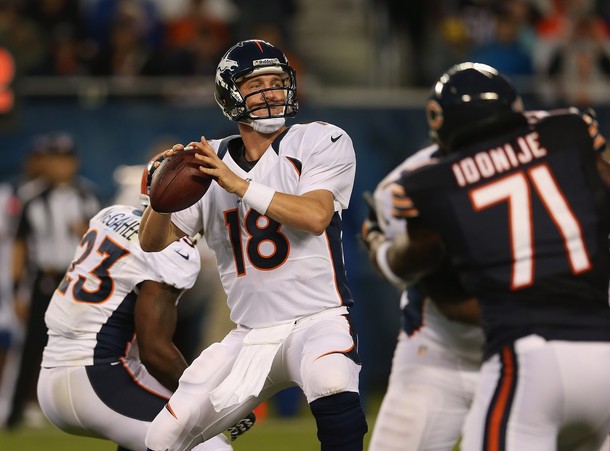 Much of the attention on Sunday's game against the Broncos has been focused on how Peyton Manning matches against the Eagles' pass defense.
And rightly so.
Manning has been the talk of the NFL through three weeks. He began the year with a seven-touchdown performance against the Ravens, and set an NFL record for touchdowns through the first three weeks with 12. He hasn't thrown an interception, and he's got fabulous talent to work with at the receiving positions with Demariyus Thomas, Wes Welker, Eric Decker, and Julius Thomas.
But what kind of gets lost in all of the Manning talk is the fact that he's not the only problems that the Denver Broncos will present for the Eagles this week.
The Broncos are a deep team. Their defense is nothing to sneeze at, and their special teams is more than capable of winning games for them.
The Denver defense (coached by Jack Del Rio) has forced six turnovers and picked up eight sacks through three games. They aren't a shutdown defense, and they'll give up passing yards and points, but they're an opportunistic defense with some players that matchup well against the Eagles.
Robert Ayers and Shaun Phillips have stepped up and filled the void left by the suspended Von Miller in the sack department.They'll have an opportunity to take on and Eagles offensive line that was manhandled by the Kansas City Chiefs, and pressure Michael Vick into mistakes.
Former Eagle Dominique Rodgers-Cromartie is playing inspired football right now. DRC has all of the talent in the world, and if he's playing focused football, he's as good as any corner in the league. With his speed, he's a great matchup for DeSean Jackson, and he could make it difficult for the Eagles to stretch the field with their best weapon. The Denver secondary as a whole has had five different guys come down with interceptions in the first three games, and that's without future Hall-Of-Famer Champ Bailey.
Denver also has elite return man Trindon Holiday, who has already returned a kick for a score this year. He's a threat to take it to the house everytime he touches the ball, and the Eagles' special teams will need to be much sharper than they were a week ago after letting Quintin Demps rip off some big returns against them.
The Broncos are powerful in all three facets of the game. While Peyton Manning is certainly the greatest threat for the Eagles to deal with, the potential impact of the Denver defense and special teams can't be discounted or overlooked.