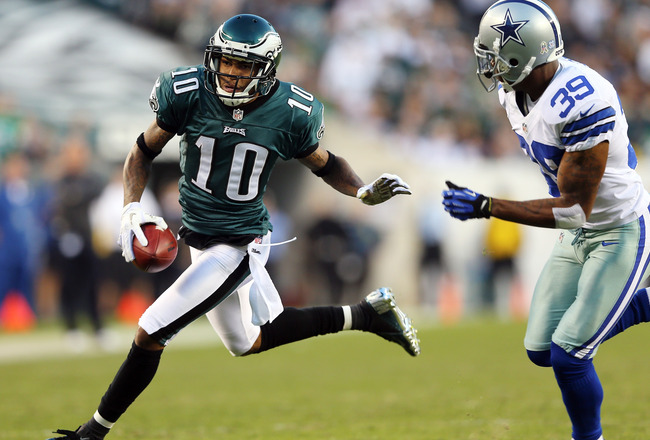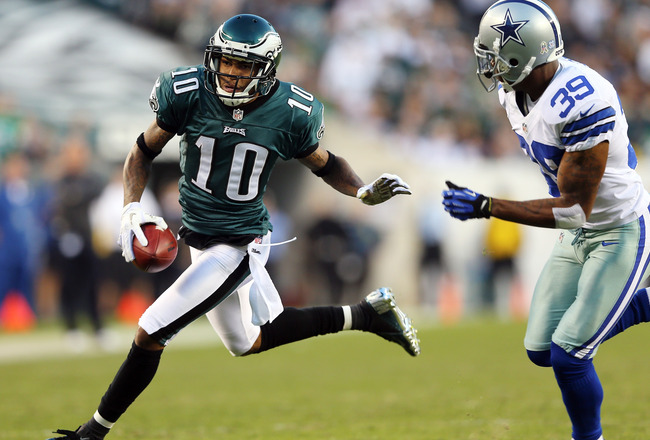 When Dominique Rodgers-Cromartie played with the Eagles, he and DeSean  Jackson used to battle in the one-on-one drills.  DRC is one of the few defensive backs in the NFL, who can run with Jackson.  Still Jackson was able to get open for big plays on the cornerback every now and then.
This afternoon, Jackson and DRC will be going at it again.  The Birds need to Jackson to beat DRC in the one-on-one battles.  If DRC can handle Jackson in one-on-one situations, then it will allow the Broncos defense to put an extra run defender in the box, which will help stop league-leading rusher LeSean McCoy.
"(Jackson) hit me up on the phone and was like, 'You know it's me and you this weekend. We're going to go at it,'" Rodgers-Cromartie said in the Denver Post. "But that's just a challenge I'm looking forward to."
"I'm sure he'll probably be on me," Jackson said this week.  "(Over the) past two years, we've been going at it a lot. I know him as well as he knows me."
Chip Kelly has forced opposing defenses to declare whether they want to stop Jackson and the Eagles passing game, or McCoy and the Eagles running game.  His spacing with the wide receivers forces the safeties to stay deep and take away Jackson's deep routes or move into the box and be an extra run defender against McCoy's runs.  Kelly's formation alignments and multiple option plays, force the safeties to do one of the other, but not both.
Early in the game, Denver defensive coordinator Jack Del Rio is going to put DRC in man-to-man battles with Jackson and he'll see whether he can cover him by his self.  If he can, they'll put an extra guy in the box to try to control McCoy.  During the game check out what's happening in that one-on-one battle.