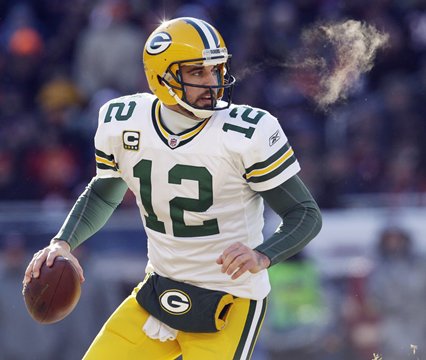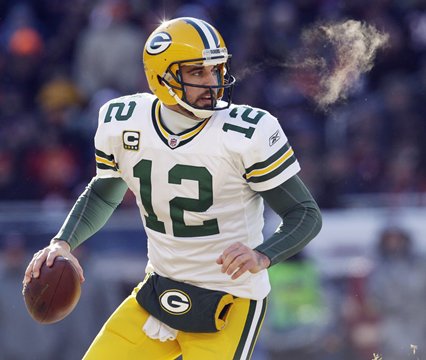 Packers' quarterback Aaron Rodgers will not play Sunday against the Eagles.
On the surface, the absence of the Pro-Bowl quarterback will give the Eagles a much better chance to go out on the road and win their second straight game.
While a lot of Eagles fans are pleased by the idea that their team now has a much better chance to get to 5-5, I have a much different take on the issue.
I was disappointed to see Rodgers go down and learn that he'd be unable to play against the Eagles.
The Eagles' defense has played some great football over the last three weeks, but I still can't say that I trust Billy Davis, his scheme, or the players. If the defense had come through with another strong performance against one of the top quarterbacks in the league and a high-powered offense, I might have really started to buy in to what the team is doing defensively.
Now, they'll instead face Seneca Wallace, a career backup. The Eagles will still be challenged to stop Eddie Lacy, who is running the ball very well right now, and the Packers still have a lot of talented receivers to contend with from Jordy Nelson, to James Jones, to Jarrett Boykin.
But Wallace just isn't close to the force that Rodgers is, and he was unable to do much with his opportunity to move the ball Monday night against the Bears. The only way that the Packers were able to generate any offense was through their running game.
If Wallace plays that poorly again on Sunday, the Eagles are going to have a pretty good chance to win. The Packers defense has given up a combined 58 points over the last two weeks to teams quarterbacked by the likes of Josh McCown and Christian Ponder. A win against a backup quarterback and a struggling, battered defense wouldn't really do much for me. I'd rather have a win that I can really be proud of, a win where I can say that my team went on the road and beat the better team while they were at their best and not licking their wounds.
Facing Rodgers on the road would have been a tremendous test for the Eagles. While in the short term, it might be nice for the Eagles to have a better chance to win another road game, but I see the Rodgers injury as a lost opportunity to learn a lot about many facets of the development and direction of the franchise.