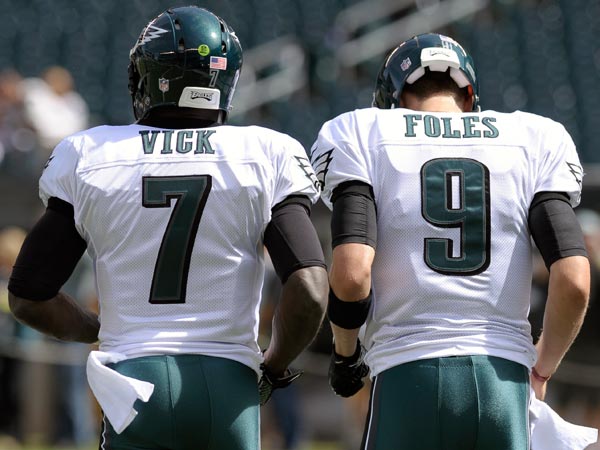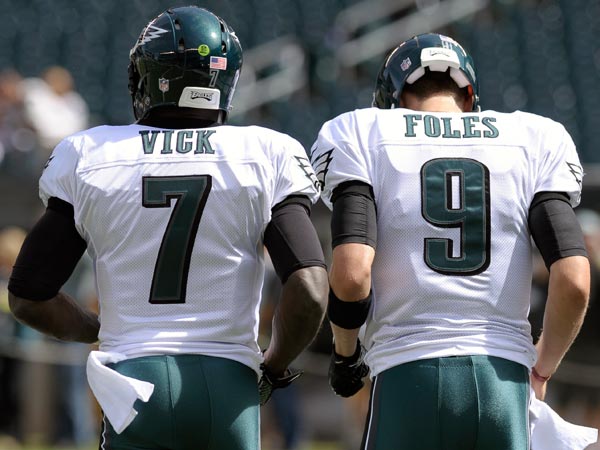 Eagles backup quarterback Michael Vick was on the other side of this type of decision earlier in his career with the Eagles.  Andy Reid made him the starter over Kevin Kolb a few years ago.  This time around it was the other way around with Chip Kelly giving him the news and Vick saw it coming.   The veteran quarterback could see the writing on the wall with Nick Foles leading the league in passing with 16 touchdowns and zero interceptions, so Vick graciously stepped out of the way.
"I see things before they happen," Vick said. "You can't be naive. You've got to understand the situation. You've got to see and just know that the most important thing for you to do is to try to be there to support your team.
"I didn't want to make this a hard decision for coach. I didn't want to make it a hard decision for anybody. For myself, I can't be frustrated about it. I just wanted it to be a smooth transition and it was. Coach Kelly, when he sat down, he didn't even have to say much. We're always on the same page. You have to be that way with your head coach, especially at my age and with the time I've been in this game. It's only right."
Foles expressed admiration for the humility which Vick showed in stepping out of the way so that Kelly, Foles and the rest of the team would be in the best mindset to play the Arizona Cardinals.
"Mike's been tremendous throughout this whole thing," Foles said. "And Mike's done so many things in this league. He's such a great quarterback and still is.
"The best thing about Mike is he's a great team player. He's been nothing but helpful to me throughout this whole thing, whether it's [with] me on the sidelines, maybe telling me what he sees out there.
"If there's a time where composure is an issue we'll just sit there and talk. And that's what's special about Mike. He's just a good person, and how he's approached this and just to see him being a team player throughout the whole thing, it's been great for me to look up to an older guy and see how he's handled this whole situation."
"For him to come with the type of humility to just understand the situation, and to be a great leader, understand that it's about the team, it's not about his individual accolades, it takes a lot, man," Eagles cornerback Cary Williams said. "I salute him for it. It's something I'm going to put in my book for later on in life."