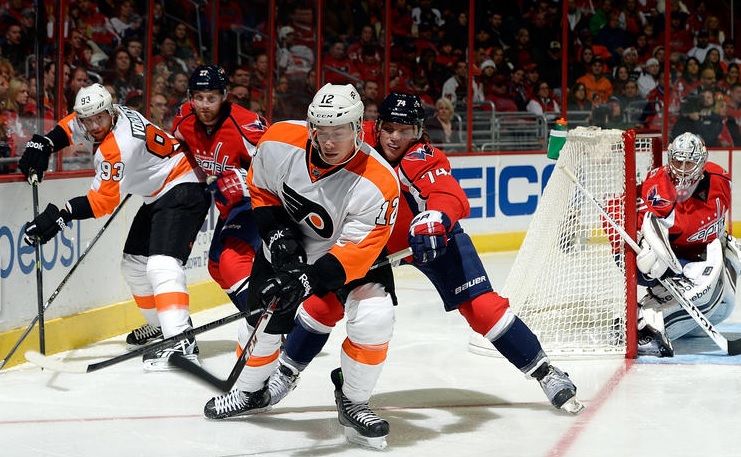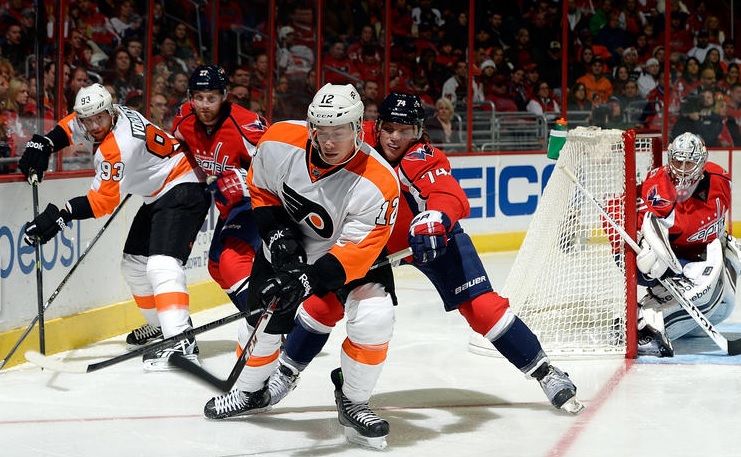 The Philadelphia Flyers had hoped that undrafted free agent forward Michael Raffl would shine at training camp and earn the vacant roster opening on the third line. Raffl didn't necessarily look out of place in the preseason, but the organization wisely sent him to the AHL to help round out the edges of his game and acclimate him to North American rinks.
Raffl's stay in Glens Falls, while productive (two goals and three points in two games played), was cut short by injuries at the NHL level. A pair of injuries to Scott Hartnell and Vinny Lecavalier in the Flyers' 2-1 loss to the Phoenix Coyotes resulted in Raffl and prospect Tye McGinn being recalled to the Flyers in response.
McGinn hasn't received the benefit of the doubt that he can be consistently productive at the NHL level yet, but Raffl has steadily improved through 21 games with the big club.
Raffl spent his first few games filling in for Lecavalier on the top line, but looked overly cautious and tepid with the puck. He wasn't a major liability, but he appeared to have a "pass-first" mentality that contributed to the top line's disappearance on the scoreboard.
It was not until Raffl's 18th game with the Flyers less than a week ago that he scored his first NHL goal, a 5-4 shootout loss to the Ottawa Senators. He's since scored his second goal and added four assists, three of which came in the disappointing shootout loss to the Washington Capitals on Sunday night.
Raffl's long-term value to the Flyers doesn't project as a top line forward, but he's proving his versatility with the recent promotion. Even when Lecavalier returns after his second stint on IR, Raffl will figure to be a contributing player on whatever line he falls to.
He also remains a valuable addition to the penalty kill, where the Flyers rank 13th in the NHL.
The 24-year old Austrian is currently on a one-year, two-way entry level contract that pays him a modest $925K at the NHL level. It's unknown just how long Raffl will stay on the top line and where he'll finish the year in scoring, but he's proving on the ice to be another talented find for the Flyers' scouting department.