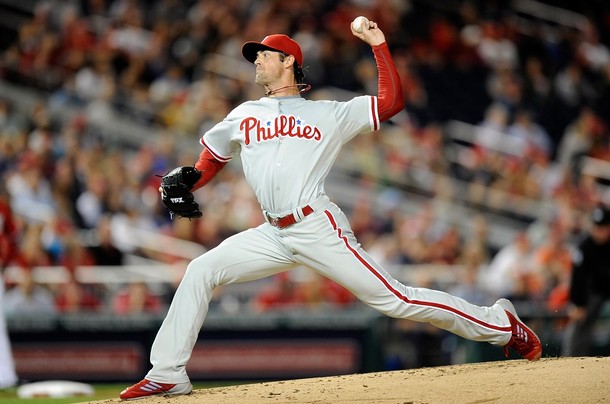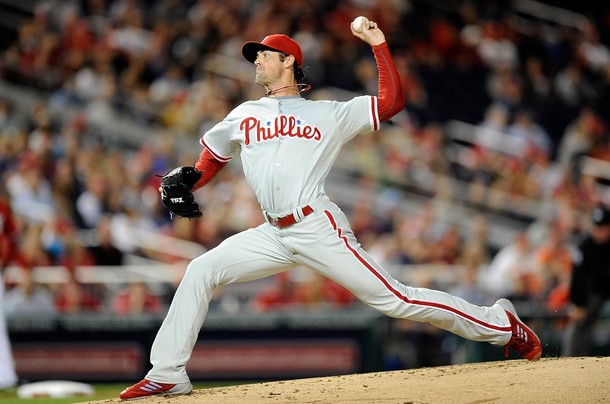 The Philadelphia Phillies had their three-game winning streak snapped on Wednesday night, falling to the Dodgers 5-2. Their record drops to 10-11.
Cole Hamels made his 2014 debut, and allowed two runs over six innings. Hamels gave up six hits and a walk while striking out five.
Hamels gave up one run in the second, and another in the fifth. He allowed three doubles, two of them to Matt Kemp.
Ryan Howard singled home a run in the fourth inning.
Jimmy Rollins went 1-4 with a double and scored a run.
Chase Utley hit his 10th double of the year.
The bottom of the order gave the Phillies no production in this game. Marlon Byrd, Domonic Brown, Carlos Ruiz, and Freddy Galvis went a combined 0-13.
Jayson Nix hit his first home run of the season as a pinch-hitter in the eighth inning.
The bullpen has been pretty solid as of late, but they struggled to keep the game close this time, allowing a combined three runs over the final two innings.
Jeff Manship was only able to record two outs in the seventh inning before allowing a run on two hits. Manship gave up a double and a triple.
Mario Hollands got the final out of the seventh, and allowed two runs on two hits in the eighth.
Shawn Camp made his first appearance of the season, and allowed an inherited run to score on two hits.
Final Thoughts

New year, same old story for Cole Hamels.
He pitches pretty well, receives no run support, and takes a loss.
Before the game, the Phillies demoted B.J. Rosenberg to make room for Cole Hamels. He's not the only guy that needs to go from the bullpen. Jeff Manship needs to follow him down to the minors as well.
Manship performed very well as a starter during Spring Training, but he hasn't been able to bring anything to the table as a reliever. He's allowed runs in four of his last five appearances, and during that same stretch he's failed to make it through an entire inning three times.
I think the Phils are better off allowing Manship to pitch as a starter in the minors, letting him pitch on a regular schedule and stay stretched out in case they suffer an injury within their rotation. They can't count on him as a reliever, and right now he's only dead weight.