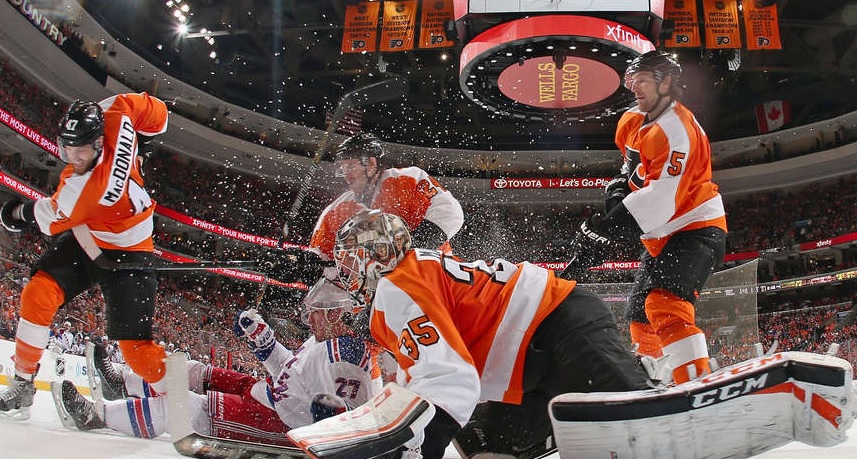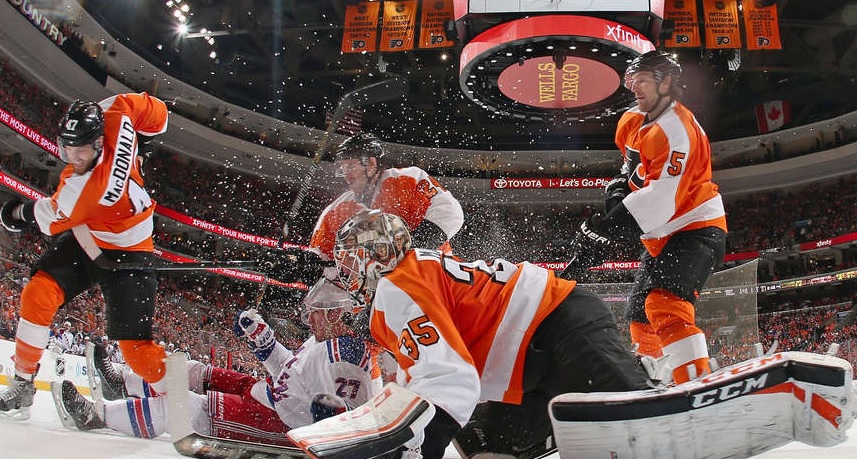 Philadelphia Flyers head coach Craig Berube received a bit of criticism for his decision to start Ray Emery for Game Three of the Stanley Cup Quarterfinals against the New York Rangers.
Emery had backstopped the team to a split at Madison Square Garden, performing solidly in spite of the parade of penalties his teammates committed keeping the Rangers occupied in his crease.
No one from the Flyers organization will admit to what specifically was bothering goaltender Steve Mason, but taking the precaution to sit the starting goaltender when they are healing from what appear to be concussion like symptoms isn't necessarily a terrible idea.
Down 2-1 in the series and with Mason on the mend, though, Emery was thanked for performing as well as could be expected and let the door open for Steve Mason to make his first postseason appearance since the Columbus Blue Jackets were swept by the Detroit Red Wings in 2009.
He did not disappoint.
The Flyers found themselves down 1-0 early in the game once again, as a quick shot hit Mason in the mask and a serendipitous bounce landed on the stick of fourth liner Dominic Moore. Moore made the quick wraparound move and beat Mason to the far post.
After that unfortunate play, Mason shut down the Rangers for the remainder of the evening, stopping 37 of 38 shots from the Blueshirts.
Mason single-handedly saved his teammates' bacon on more than one occasion, battling for loose pucks in the crease and making diving stick saves.
Further adding to the impressive win was the absence of shot-blocking defenseman Nicklas Grossmann, who left the game in the second period after taking an awkward hit into the boards that appeared to twist his right knee. He skated off somewhat on his own power, but did not appear to be putting much pressure on his leg.
With the team down to five defensemen, the Flyers had to rely on getting more minutes from a blueline that already isn't the most mobile even with Grossmann.
The Flyers have been thoroughly outshot through much of this series, and it doesn't seem likely that this trend is going to change in either of the next few games. It also doesn't appear that they are going to be able to cut their penalties down, though the whistles weren't .
If Steve Mason can be the difference maker that this offense can't, the Flyers may actually have a chance at closing out this series. Relying on one player to carry the team, however, is a risky gamble.
The Flyers have one day off before a noon start on Sunday in New York. Berube spent some time in the last few days trying to work with the team on getting more shots through the Rangers' stifling defense. As they blocked more than twenty shots for the second straight game, they've still got some work to do.