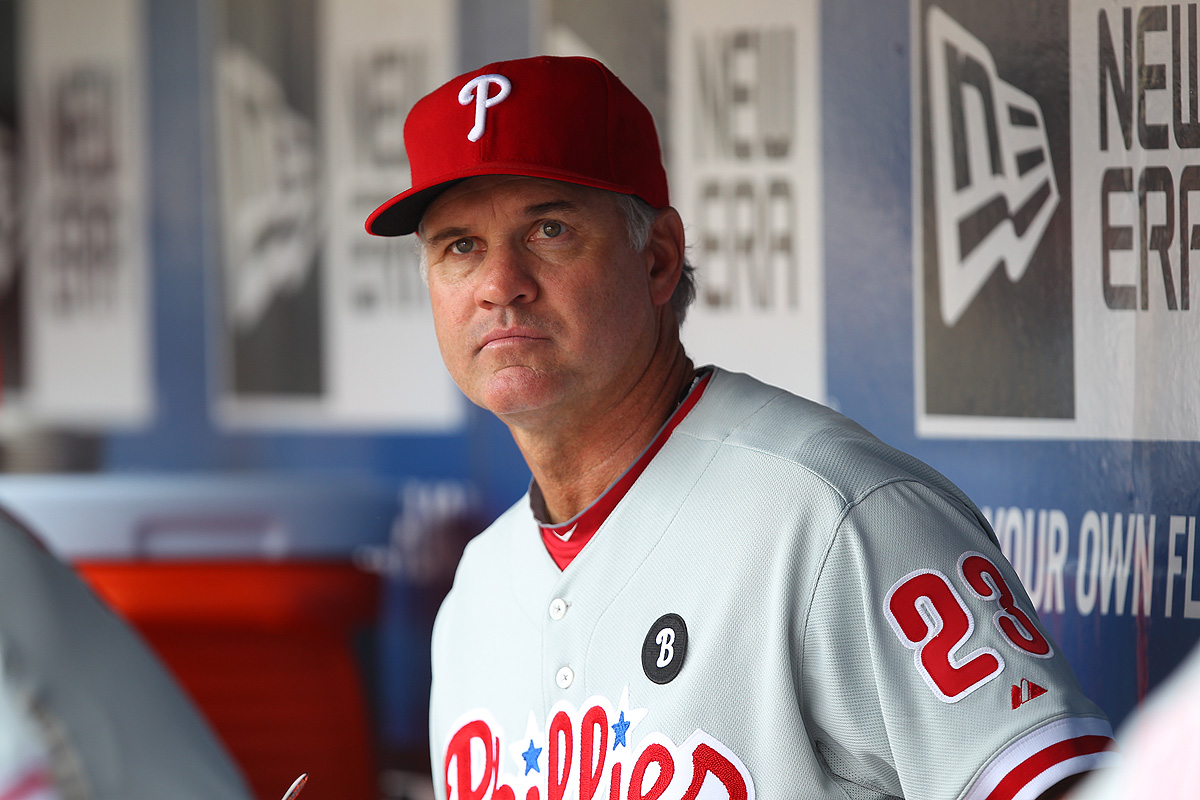 The Philadelphia Phillies won their second straight game on Sunday afternoon, taking down the Diamondbacks 2-0. Their record improves to 13-12.
A.J. Burnett gave the Phils another strong start, tossing eight scoreless innings. Burnett gave up just five hits with no walks, and struck out eight. He lowered his ERA to 2.15.
Chase Utley got the Phillies on the board in the first inning with an RBI single. Utley also hit his 11th double of the year, and came around to score in the sixth inning.
Marlon Byrd hit the single that ended up scoring Utley, but didn't receive credit for an RBI due an error on the play by Arizona shortstop Chris Owings.
Ben Revere had yet another multi-hit game, going 2-5 and coming around to score a run. Revere also stole his eighth bag of the season in the first inning.
Ryan Howard went 1-4 with his third double of the year.
Wil Nieves started to give Carlos Ruiz a day off, and went 1-4 with a single.
Cody Asche got a start at third base, and went 0-4.
Jonathan Papelbon recorded his eighth save of the season.
Final Thoughts

The 10-game west coast trip is at an end.
The Phillies looked absolutely feeble at the beginning of this trip, failing miserably in the first two games out in a good hitters' ballpark in Colorado, but finished in an extremely impressive fashion, taking three games from the Dodgers and two from Arizona.
They've gotten their record above the .500 mark, and a lot of things are clicking right now for this squad. Players are turning in great efforts on the field, and the manager has been pushing the right buttons this week.
Starting pitching has been solid, and it looks as though Cliff Lee, Cole Hamels, and A.J. Burnett may have a chance to be an extremely effective threesome to anchor this rotation.
The offense as a whole hasn't been as consistent as you would like, but they've shown the ability to fight back from significant deficits late in the game, and that's very encouraging. Ben Revere has been doing exactly what a lead-off hitter needs to do, and that's get on base multiple times per game consistently and set the table for the rest of the order. Chase Utley has been the only big bat in the order that has been consistently effective throughout the first month, but guys like Ryan Howard, Marlon Byrd, and Carlos Ruiz have shown the ability to step up at different times and make strong contributions.
Ryne Sandberg has shown us how he can have an impact on the team in ways that Charlie Manuel could not. Manuel was a great manager in his own right, but one of his flaws was that he was never really interested in shaking up his lineup to try and get a spark out of different guys. During this roadtrip, Sandberg surprised everyone by hitting Carlos Ruiz out of the cleanup spot one night out of the blue, and Ruiz has caught fire over the next eight games, raising his average from .204 to the .290's.
What I've seen from the Phillies over the last week has been extremely encouraging, and they're giving us hope that this baseball season may not be a wash after all.