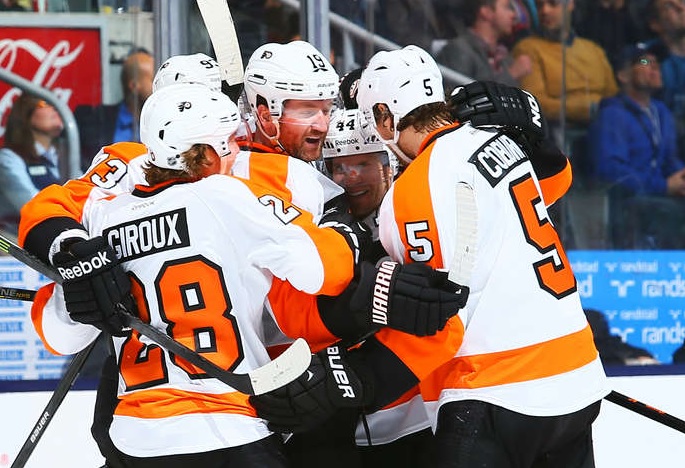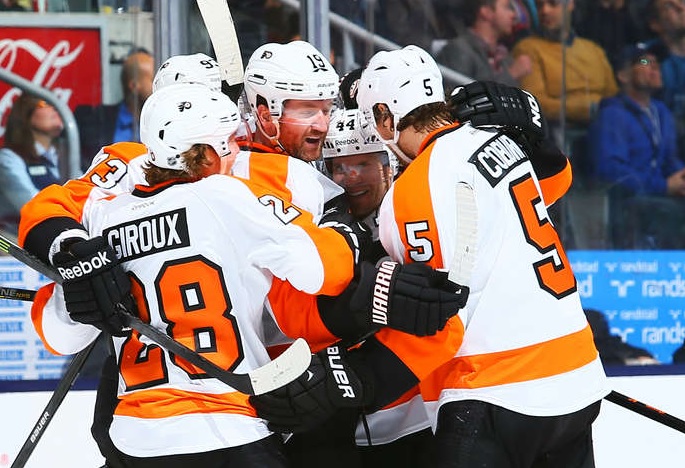 It doesn't seem all that long ago that the impending expiration of defenseman Kimmo Timonen's six year, $38-million contract rattled the nerves of Philadelphia Flyers fans everywhere.
Timonen sounded unsure of whether he would return to the NHL when the lockout cancelled the first half of the NHL season in the fall of 2012. The uncertain future of the salary cap raised questions of whether the Philadelphia Flyers could even keep him on the books once the NHL and NHLPA settled their differences.
Then-general manager Paul Holmgren postponed the apocalypse by defying the logistics of managing a team with annual salary cap struggles and signed the then-37-year-old to a one-year, $6 million contract in February of 2013.
A year removed from the signing and the contract doesn't seem all that extravagant anymore. It would only have been an overpayment if age impacted Timonen's play and he had to be reserved to a lower defensive pairing role.
"Unfortunately," Timonen remains the Flyers' best defenseman. As such, the Flyers announced this afternoon that they have signed Timonen to another one year extension, through the 2014-15 NHL season. Contract details are unknown at this time, though Craig Custance of ESPN reported via twitter that his understanding is that it will be in the range of $2 million as a base salary with the potentila for $4 million  or so with bonuses. If this is the case, that's a fair deal for the Flyers with an impending free agent.
[UPDATE: Per Renaud Lavoie of TVA Sports, Timonen's contract breaks down as follows:
Base salary: $2-million
Bonus #1: +$750,000 if Timonen plays 10 games
Bonus #2: +$250,000 if Timonen plays 20 games
Bonus #3: +$250,000 if Timonen plays 30 games
Bonus #4: +$250,000 if Timonen plays 60 games
Total Potential Salary: $3.5 million]
Since the lockout season, he has moved past Behn Wilson to tie Tom Bladon for 3rd place in the Flyers' record books for career points. He is tied for 10th place in career goals scored as a Flyer, behind Jim and Joe Watson at 38 and 36 goals, respectively.
He has earned those places by anchoring the top pairing, regardless of whether it's Braydon Coburn or Luke Schenn skating beside him. Mark Streit holds the scoring title for defensemen this season (10 goals, 44 points), but Timonen is close behind him (6 goals, 35 points).
Timonen also skated over 20 minutes per game on average. This is down from his career average, and behind Braydon Coburn, Andrew MacDonald and Mark Streit for the regular season. It's not inconsequential, though.
The projections for next year's salary cap have varied between $68-million and $71-million. The NHL has amassed a substantial amount of revenue with the "stadium series" games, but the volatility of the Canadian dollar may impact the magnitude of any increase from the current cap.
In other words, it is difficult to know yet how next season's salary cap will impact the Flyers. That's not to say the Flyers haven't made bold signings in the past before working out how everything fits financially (see Timonen's previous extension), but the organization has also made statements in the recent past about their defenseman prospects that suggests they know they can't just hit a "SIGN" button every year and expect Timonen to return, no worse for wear.