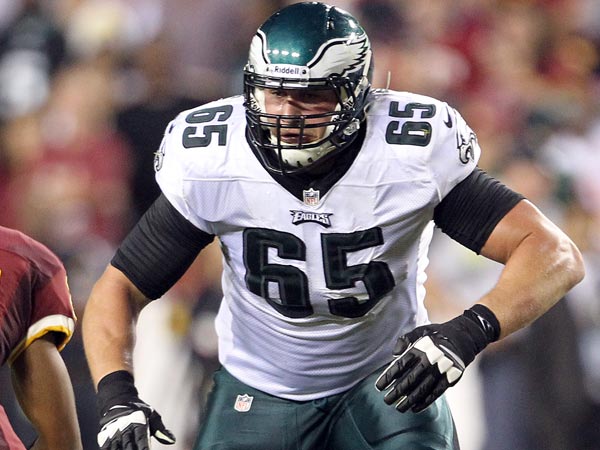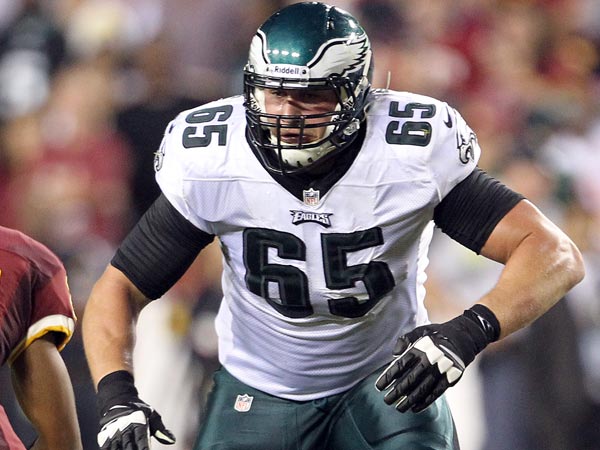 Quarterback
Nick Foles comes off a poor performance against the 49ers. The young quarterback didn't have any support from the guys around him; the offensive line, running backs, and wide receivers (save Jeremy Maclin) were all non-factors in the dismal offensive showing last week. However, Foles was far from blameless in the defeat, missing some key throws and making a terrible decision on a deep pass that turned into a San Francisco interception. Foles has not been nearly as protective of the football this year as he was last season. Through four games, he's thrown four picks and lost two fumbles. Its unacceptable for your quarterback to average more than a turnover per game, and Nick needs to get back to making sound decisions with the ball.
With Sam Bradford once again committing another season to the injured reserve list rather than the field, Austin Davis has emerged as the team's new starting quarterback. Davis has made two starts, and the team has gone 1-1 under him while being very competitive in both games. Davis comes off of a performance where he threw for over 300 yards and three scores against the Dallas Cowboys, but also threw a couple of back-breaking interceptions.
One of Foles' call-in cards has been his ability to shake off bad performances and bounce back quickly, and I expect him to do just that this week.
Advantage: Eagles
Running Back
Its time for LeSean McCoy to breakout. The pieces are all in place for McCoy to have a big afternoon. The Eagles' offensive line will be a little better with the return of Lane Johnson, and they get to face a Rams team that has ranked near the bottom of the league in run defense, playing in the run-friendly Wide-Nine front which just begs teams to run early and often.
Zac Stacy is averaging 4.3 yards a carry for the Rams, but has just 181 yards on the ground and one touchdown this year. He hasn't been seeing as many touches as many expected him to have before the year began. Benny Cunningham has cut into Stacy's workload a bit, primarily because of his ability as a receiver out of the backfield.
Advantage: Eagles
Wide Receiver/Tight End
Jeremy Maclin continues to have a fantastic start to the season. Last week was the first time he didn't find his way to the endzone, and he was instrumental on the team's final drive, without some key receptions from #18, the Eagles would not have even come close to tying the game. Riley Cooper had an opportunity to tie the game last week, but dropped a touchdown pass in the endzone. Cooper continues to disappoint, and should slowly continue to lose opportunities to Jordan Matthews at the rate he's going. Zach Ertz and Brent Celek have been non-factors the last two weeks, and the Eagles need to find a way to get their tight ends more involved.
The Rams remain without a dynamic receiving weapon. Brian Quick leads with 235 yards and a touchdown, but he's the only wideout that's made an impact. Former Titan Kenny Britt has just 86 yards through three games, and first-round pick Tavon Austin hasn't been impactful. Tight ends Jared Cook and Lance Kendricks have combined for 26 catches, but neither is a player that keeps a defensive coordinator awake at night.
Advantage: Eagles
Offensive Line
The Eagles' offensive line gets some badly needed help with the return of tackle Lane Johnson. Johnson's return not only sures up the right tackle spot, but allows Todd Herremans to return to guard and improve the interior of the line. The concern is that Johnson is going to be rusty at first after seeing no game action since August. The Eagles need him to get into gear as quickly as possible.
The Rams offensive line has given up seven sacks in three games, and done a good job supporting the St. Louis running backs, helping the Rams compile an average of over 100 rushing yards per game. Jake Long is the anchor of this group, and in time the Rams hope that top pick Greg Robinson will be just as integral. Its a young, improving group.
Advantage: Rams
Defensive Line
I really like how the Eagles' starting defensive line has played. Fletcher Cox has made some really nice strides, and Cedric Thornton has made plenty of fine plays of his own. Bennie Logan, while not an ideal nose tackle, has done a good job holding his own. Vinny Curry has just one sack through four games. Brandon Bair and Beau Allen have been playing too many snaps as a result of the Eagles getting dominated in time of possession, and its clear when they're on the field they're not up to the same quality as the starting three.
The Rams have been missing the presence of Chris Long, who had 8.5 sacks last year and did a good job supporting the run. They've still got top pass rusher Robert Quinn, who was among the league leaders with 19 sacks last year. They have another former first-round pick, Michael Brockers as one of their defensive tackles. Remarkably, St. Louis has recorded just one sack this year.
Advantage: Eagles
Linebackers
Mychal Kendricks looks set to miss his third straight game, and while the Eagles have done a decent job in his absence, there's no doubt they miss the speed and playmaking ability of Kendricks. Remember when the Eagles talked about limiting the snaps for DeMeco Ryans? With Kendricks out, he's been forced to play every snap. Emmanuel Acho and Casey Matthews continue to work together to fill the void left by Kendricks. Connor Barwin and Trent Cole helped get the team's pass rush going last week, with each player getting involved in a couple of sacks.
James Larinaitis and Alec Ogletree are tackling machines, combining for over 200 tackles a year ago. They're a couple of solid playmakers that help anchor the St. Louis defense. Ogletree is also decent against pass, coming off of a rookie season in which he defended seven passes, and ran an interception back 98 yards for a touchdown.
Advantage: Rams
Secondary
The Eagles have some of their best and worst players in this secondary. Malcolm Jenkins has made interceptions in three straight games, and each one of them have been momentum-altering plays. The bad news is that Jenkins has been one of the only reliable players in the secondary. He's the only Eagle with an interception so far. Cary Williams and Bradley Fletcher have both been up-and-down, while Nate Allen is no better than average on a good day.
The Rams have a very young secondary, with no starter possessing more than two years of experience. Janarois Jenkins is trying to bounce back from a disappointing sophomore season, while Trumaine Johnson and safeties T.J. McDonald and Rodney McLeod are still establishing themselves. The Rams have two picks on the year, one from Jenkins and another from McLeod.
Neither group is noticeably stronger than the other, but I give the edge to the Eagles since the Rams have much more difficult weapons to account for.
Advantage: Eagles
Special Teams
The Eagles' special teams has been their strongest and most consistent unit so far.
Cody Parkey has made some clutch field goals, and has been solid on kickoffs. Chris Polk and Darren Sproles have contributed return touchdowns. The punt and field goal block units have each blocked a kick through four games. This is without a doubt one of the top special teams in the league.
The Rams have a pretty good kicker in Greg Zuerline, but their special teams hasn't made much of an impact in the return game this year.
Advantage: Eagles
Intangibles/Projected Outcome
The Rams enter this game fresh off of their bye week, but even with extended rest, its always difficult to go across the country and come back with a win.
This is a game that is too important for the Eagles to lose. They've got a bitter taste in their mouths after last week's frustrating loss to the 49ers, and they've got a lot to prove this week at home. I think the Eagles win this game decisively, with bounce-back performances from both Nick Foles and LeSean McCoy, and the team moves on to next week's division showdown with the Giants at 4-1.
Pick: Eagles 30, Rams 20