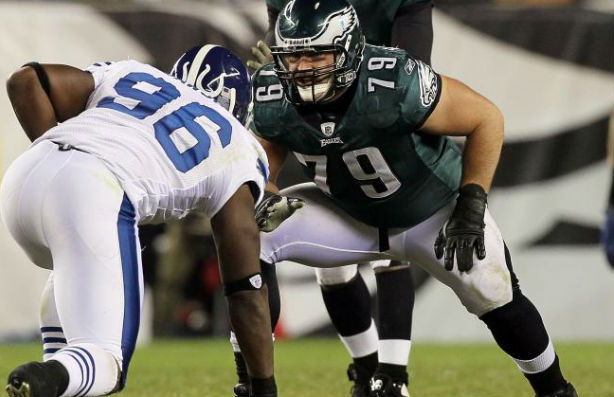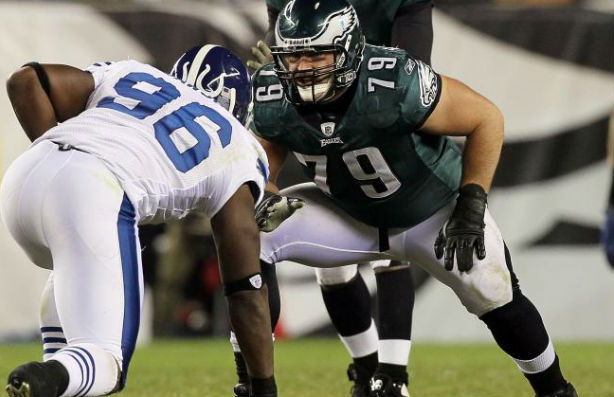 The Eagles are releasing veteran guard Todd Herremans today according to multiple reports.  It's not much of a surprise since he's getting up there in the years and he missed eight games last year with a torn bicep muscle.  When he did play in 2014 season, he didn't play particularly well.
I saw offensive line coach Jeff Stoutland at the NFL Combine and he spent every moment on the field with the offensive linemen who were working out at this year's NFL Combine.   He probably went to Indianapolis with the knowledge he was looking for a replacement for Herremans.  It seems certain now that the Eagles will address this opening in the draft.
I don't expect them to fill the spot through free agency because they already have two members of their offensive line who are well over 30 years of age.  Jason Peters (33) and Evan Thomas (33) make up the left side of the line and they'll likely need to be replaced in a two or three years.  I think they want to get younger up front.
Herremans, along with defensive end/ linebacker Trent Cole had been with the Birds for the longest number of years.  Both he and Cole were drafted in 2005.
It's likely that Herremans will be picked up by another team.  He played quite a few years for Andy Reid, who is currently the Kansas City Chiefs head coach.  He was also very close to Juan