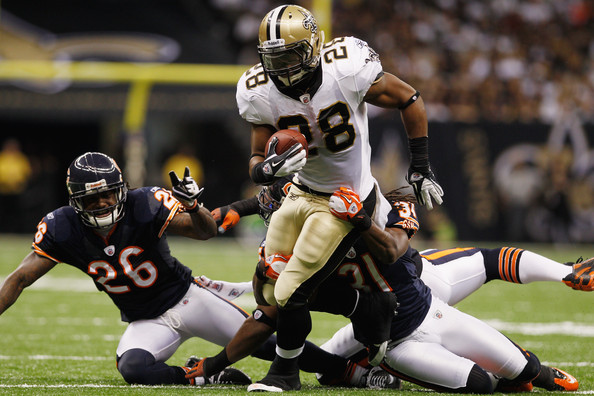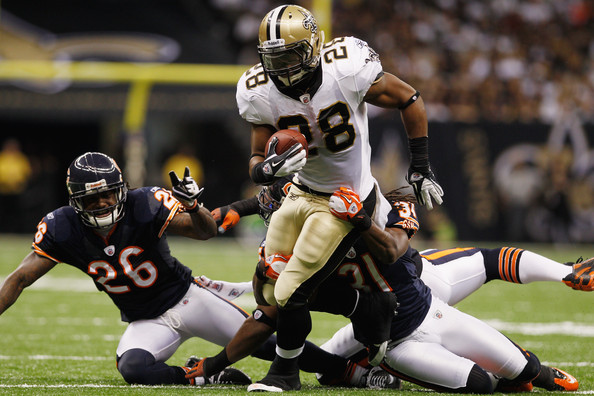 Chip Kelly believes he can design an offense, especially a running game, which paired with some outstanding offensive linemen, All-Pro's Jason Peters, Evan Mathis and Jason Kelce can generate one of the best ground attacks in the NFL with or without an All-Pro running back.
He believes he can do this with a one-cut back.  He doesn't want a back like LeSean McCoy, who may decide to take a dive play up the middle, outside.  He doesn't want his running backs to dance in the backfield like McCoy does.  He wants a one-cut like Darren Sproles is, but the running back must be bigger.
A former teammate of Sproles in New Orleans, Mark Ingram is that type of back.  Lyons Yellin of WWL-TV in New Orleans says the Eagles are rumored to have interest Ingram, who played at the University of Alabama.  I say that because Kelly is good friends with Alabama coach, Nick Saban.
Ingram is getting ready to hit the market this Saturday and it will be interesting to see if the Eagles go after him.
They may be in for a fight because New Orleans head coach Sean Payton said he wants to hang onto Ingram.   I think the Birds, who have cleared away tens of millions of dollars of cap space with the departure of McCoy, Todd Herremans, Trent Cole, and Cary Williams, would able to make a much better offer to Ingram, than the Saints.