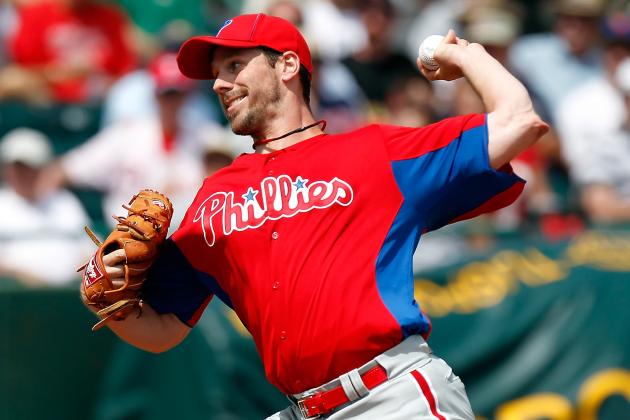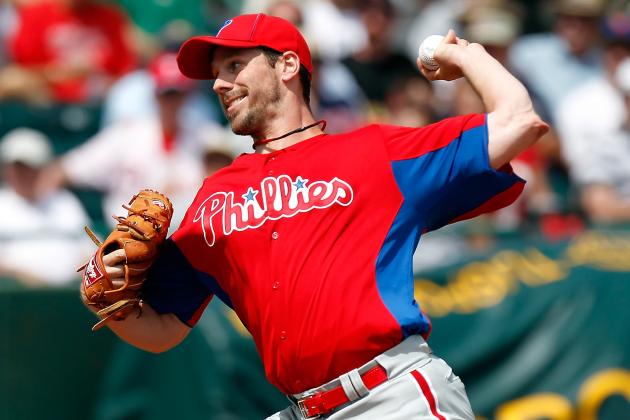 The Philadelphia Phillies lost their Grapefruit League match against the New York Yankees on Thursday afternoon, falling 6-3.
On The Mound
Cliff Lee made his first appearance since going on the disabled list last July, and began his spring with two scoreless innings. 

Miguel Alfredo Gonzalez entered the game in the third inning and immediately stunk up the joint. Gonzalez allowed two runs on four hits, including a home run in his two innings of work.
Philippe Aumont (who for some reason has still not been released), turned in an even worse performance than Gonzalez. Aumont came out for one miserable inning of work, and got knocked around for two runs on two hits, both solo homers.
Elvis Araju worked a clean seventh inning.
Cesar Jiminez pitched a scoreless eighth.
Sean O'Sullivan, who started a game for the Phils last year, mopped up in the ninth and allowed two runs on three hits.
At The Plate
The Phillies managed three runs on 10 hits. 

Ben Revere went 0-3, he's yet to record a hit or get on base in six plate appearances thus far.
Cesar Hernandez worked two walks, but otherwise went 0-2 with three men left on base.
Domonic Brown went 2-5 with an RBI and a double.
Jeff Francoeur started in right, and went 1-4 with a double.
Cody Asche went 2-3 with a walk, an RBI, and a double.
Maikel Franco played first and went 0-3.
Cameron Rupp was the catcher today, going 2-2 with a double.
Andres Blanco played shortstop and went 2-4 and scored a run.