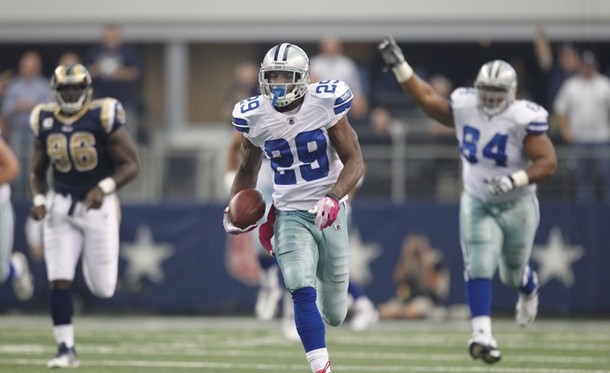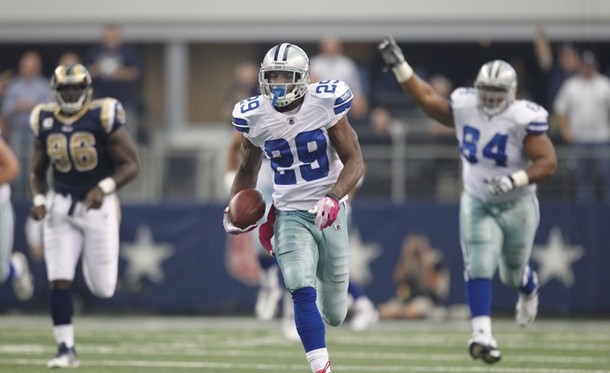 I'm not at all convinced that Murray is going to be more of an asset, or even as much of an asset, as LeSean McCoy was.
Murray  ran behind what might have been the best offensive line in football last year. He also had a very good passing attack to support him with Tony Romo throwing to a top-five (maybe top-three) receiver in Dez Bryant.
Now Murray comes into a situation where he will be the first guy that defenses look to take away. He goes from having an elite line blocking for him to an offensive line filled with a lot of question marks. Jason Peters and Evan Mathis are in their mid 30's, and have a lot of miles on them. Recent reports have suggested that the Eagles are actually trying to deal Mathis away. Right guard is a major question mark now that Todd Herremans is gone. The Eagles are fooling themselves if they think they can get by with Alan Barbre or Matt Tobin as a replacement. Both players are solid backups, but neither is a guy you want to have playing full-time.
The Eagles also don't have a passing attack that is nearly is as potent as what the Cowboys have. Jeremy Maclin is gone, leaving Riley Cooper, Jordan Matthews, and Josh Huff as the team's top three outside threats. While the team is likely to add receiver help through the draft, it's highly unlikely that whoever they pick is going to be able to fill the void left by Maclin. And that's assuming that the team uses a pick in the first three rounds on a wideout.
Then there's also the fact that Murray endured an extremely heavy workload last year, combined with the reality that before last season Murray was a guy who really struggled to stay healthy. Last season was the only year that DeMarco has stayed on the field for a full 16 games. Compare that to McCoy, who hasn't missed a game in nearly three years and has only had one season in which he missed more than one game.
History suggests that it's going to be very difficult for Murray to come close to what he did a year ago.
What's even more of an issue is that I don't think Murray fits the Eagles' scheme. Chip Kelly calls for a lot of stretch runs to the outside, where Murray was much more of a between-the-tackles guy in Dallas. He's going to be adjusting to running out of the shotgun all of the time, and without a fullback, and when you add that in with the other factors working against him, to me this is a signing that could wind being considerably underwhelming.
The direction of this franchise continues to be utterly baffling to me.
Replacing one expensive veteran running back with multiple expensive veteran running backs doesn't make a lot of sense to me. It's very easy to find quality running back help without allocating a significant chunk of the salary cap. Instead of using the remaining cap room to help beef up the offensive line, or add to the other areas of need like wide receiver, cornerback or safety. The Eagles can't fill all of their needs through the  draft.
Overall, I look at this team and I feel like they've taken two steps back and I'm not at all convinced that there's even been a step forward.