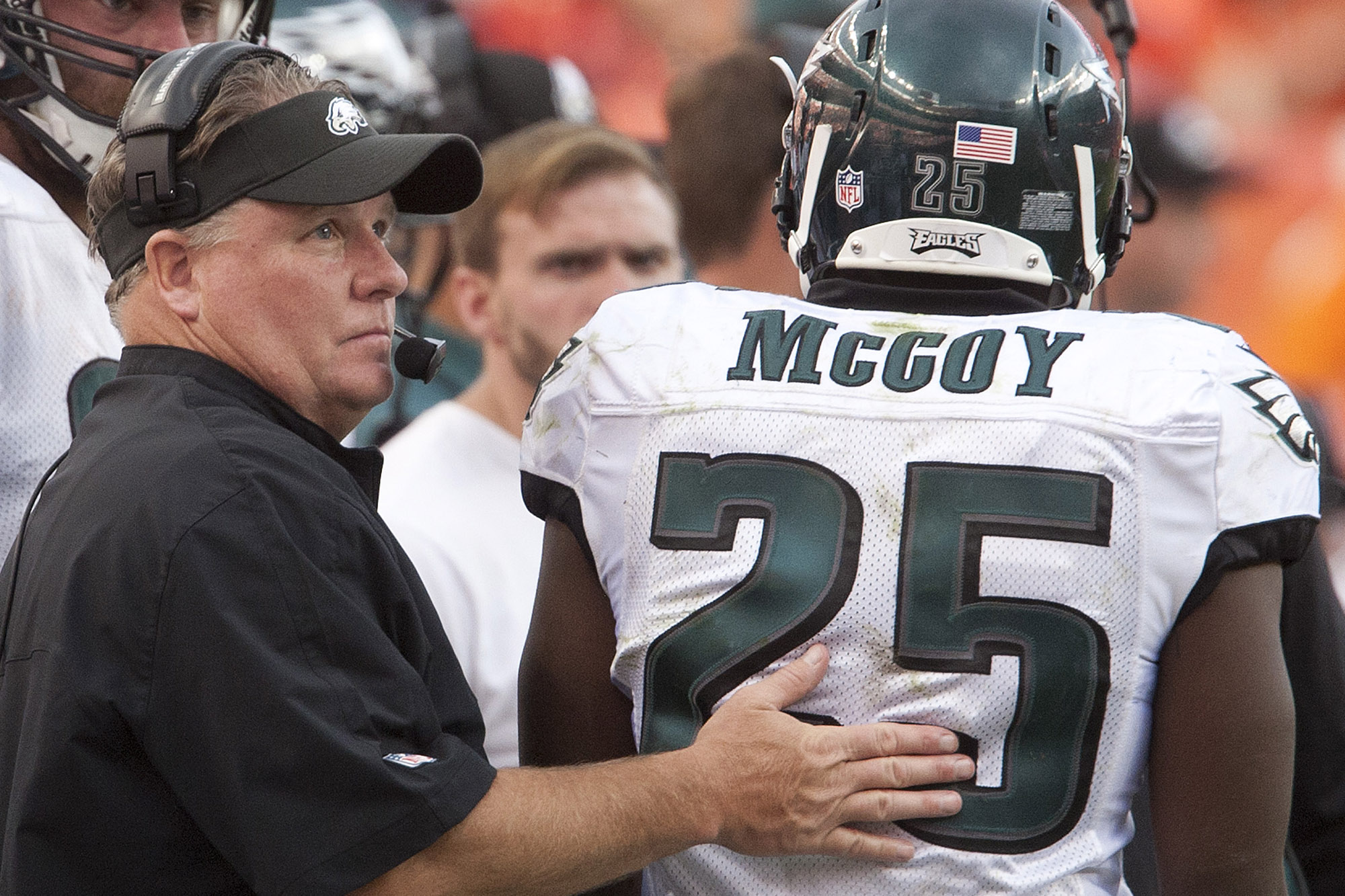 Former Eagles' running back LeSean McCoy spoke to the Philadelphia Inquirer about his former head coach Chip Kelly, and didn't have many flattering things to say about Kelly.
McCoy said that he doesn't believe Kelly likes or respects star players, and that the head coach himself likes to be considered to main reason for the team's success.
"I don't think he likes or respects the stars. I'm being honest," McCoy said. "I think he likes the fact that it's 'Chip Kelly and the Eagles."
"It was 'DeSean Jackson – a high-flying, take-off-the-top-of-the-defense receiver.' Or 'The quick, elusive LeSean McCoy,' " McCoy said. "I don't think [Kelly] likes that."
McCoy certainly comes off of as more than a little bitter with these comments. He was clearly upset by being traded to Buffalo, and he's taken quite a few passive aggressive shots at his former club over the last month.
However, I don't disagree with what McCoy said.
I don't Kelly enjoys managing some of the more difficult personalities in the NFL. He's used to handling kids at the college level, and one of the biggest adjustments he's had to deal with thus far is handling established veterans like a DeSean Jackson or LeSean McCoy and realize that they aren't all about buying-in to his system or different programs.
And sure enough, Kelly has removed both players from his roster.
Whether or not these are truly the right moves remain to be seen, but I do believe that Kelly is in for a rude awakening if he believes he can seamlessly replace the production of the guys he's letting go every year.
Sooner or later, Kelly needs to accept that he's going to have to live with some pretty big egos if he's going to succeed at this level. Managing star players is part of the game, and while Kelly might not want to accept that now, it's something that he's going to have to come to terms with eventually.