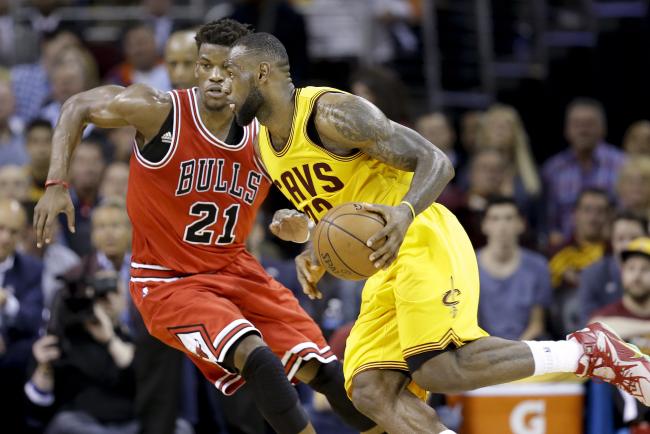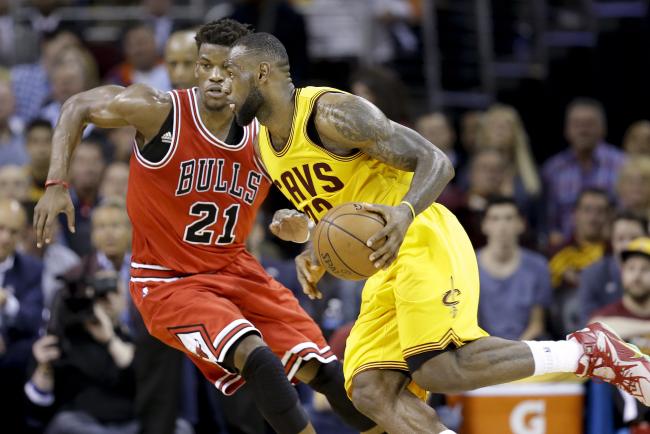 When I look at this year's NBA playoffs, I don't see a team that has stood tall like a clear cut champion.  In past years, San Antonio or Miami made it clear early that they were going to take it, but this year isn't the case.  The Spurs are sitting at home and LeBron's Cav's are trying to limp to the finish line.
The Cleveland Cavaliers aren't unbeatable and they've been hit by the injury bug with Kevin Love injuring his shoulder and missing the rest of the playoffs.  LeBron and Kyrie Irving are limping around.  It's look like they're going to get by the Chicago Bulls but they could still go down.  I expect the Bulls to come out strong in game six at home.
LeBron takes too many jumpers.  When he's putting his head down and going to the hoop, he's unstoppable.  Irving lacks durability and he isn't consistent. His playoff toughness is questionable.   With Love out, they have no one else to turn to.
Cavaliers head coach David Blatt is a joke.  Here you have a coach forgetting that he doesn't have any more time outs.  He compared his job to that of a pilot.  LeBron disrespected him by telling everybody that he had discarded the coach's in bounds play and demanded the basketball.
The Atlanta Hawks and Washington Wizards don't put fear in anyone.   The Hawks have gotten it done this year with a committee of scorers, but they have trouble when somebody has to take over.  In the playoffs, you need dominant players and I don't see them on the Hawks.  The Wizards are playing on borrowed time.  I don't see either of them getting by the Cavs or the Bulls.
I can't believe Dwight Howard.  I've never seen an athletic big man stand by and watch guys dunk the ball or get layups.  Howard is supposed to be dominating the paint, but he stands there and watches Blake Griffin dunk on his teammates.  He's been the most under-achieving player, I've ever seen.  Somebody needs to put a foot up his butt.  Kobe tried to make him a champion, but Howard started crying like a baby.
He does all that weightlifting so he can look good, but doesn't use those muscles in the game.
I think the Clippers have a chance at winning the title, but they are inconsistent.  Griffin is an outstanding player, but sometimes he's more interested in a spectacular play rather than just scoring.  With Chris Paul playing in pain they may come up short.
I would like to see them battle it out with Golden State, who has the work cut out for them with Memphis.  The Grizzlies play fundamentally sound basketball and their physical playoff attitude is definitely old school.
I have been entertained by their battle with the Warriors because you have two teams that play the game in opposite ways.  Memphis wants to score in the paint and Golden State is looking for their shot the time they cross half court.