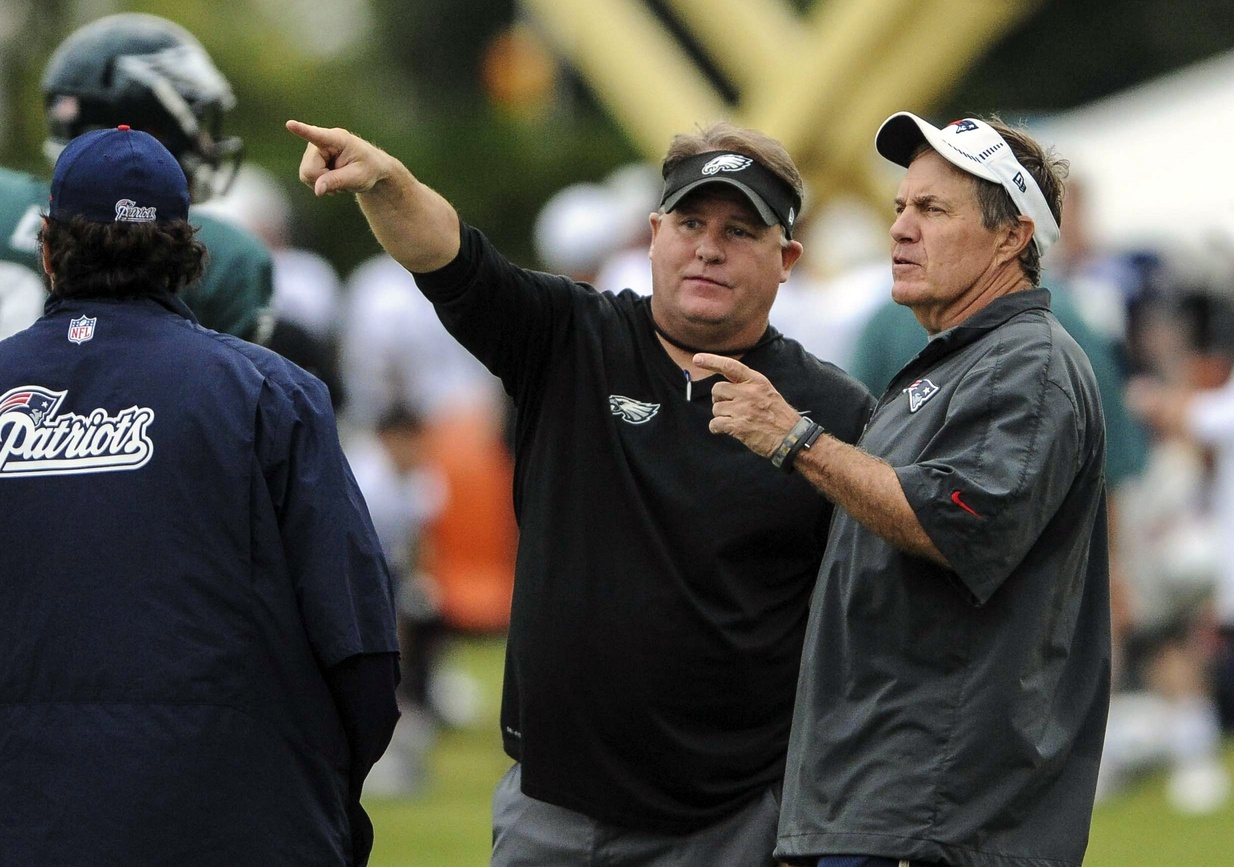 When I was playing linebacker in college at USC, I remember having to walk out to the slot position to cover one of the Stanford University tight ends.  Eventually I was walking all the way out to the cornerback position to cover their running backs and tight ends.
I didn't like going out there.  I wanted to stay in the box because we were able to beat the receivers up who lined up near the football, but Bill Walsh, who was the coach of Stanford, was forcing us to line up in places where we didn't want to line up.  Nobody else was doing that then, Walsh was ahead of his time.  Of course it wasn't many years after that season, that he took over the San Francisco 49ers and started winning Super Bowls.
He didn't think like all the other coaches thought.  He was willing to "think outside the box".  Chip Kelly is the same kind of coach.  I don't know if he's going to have the same type of success, but he does "think outside the box".
Just like Walsh, Kelly is capable of making moves that startle people, including his owner Jeffrey Lurie.
"Even owner Jeffrey Lurie admits that there have been times when he's wanted to make sure that Kelly knew what he was doing. "We had long talks about it," he says. "These are usually decisions with weeks and weeks leading up to [them]. He's bright. He's hardworking. He's obsessed with football. It doesn't matter to him, the public perception of a trade. He's all about making us better—and that's what you want in a coach."
Greg A. Bedard put together an outstanding article about Chip Kelly for Sports Illustrated and how he went from an unheard of offensive coordinator at the University of New Hampshire to one of the most talked about head coaches in the National Football League.
Beard writes about some of the information and ideas he shared with other college coaches and with NFL head coaches like New England head coach Bill Belichick and Houston Texans head coach Bill O'Brien.
Kelly told Belichick about his play calling system, where he calls a play with one word.  Yes, one word means a certain play and it saves time and puts pressure on the defense.  Like Walsh, Kelly has had to address his defense with the draft.  I remember the 49ers drafting three defensive backs, Ronnie Lott, Dwight Hicks and Carlton Williamson, that all started in 1979-80 to win a Super Bowl.
It's a fascinating read.  Make sure to check it out.
I'm fascinated by Kelly and his way of doing things, but I am not convinced he's going to win a Super Bowl title because the coach doesn't win Championships, only players can win Championships.  Without great players Bill Walsh and Bill Belichick would not have won titles.  If Sam Bradford gets hurt again or doesn't pan out, then Chip Kelly will probably not win a Super Bowl title with the Eagles.  That doesn't mean he can't go somewhere else and win one, but you've got to get the right players, especially at the quarterback position, in order to win Super Bowl titles.