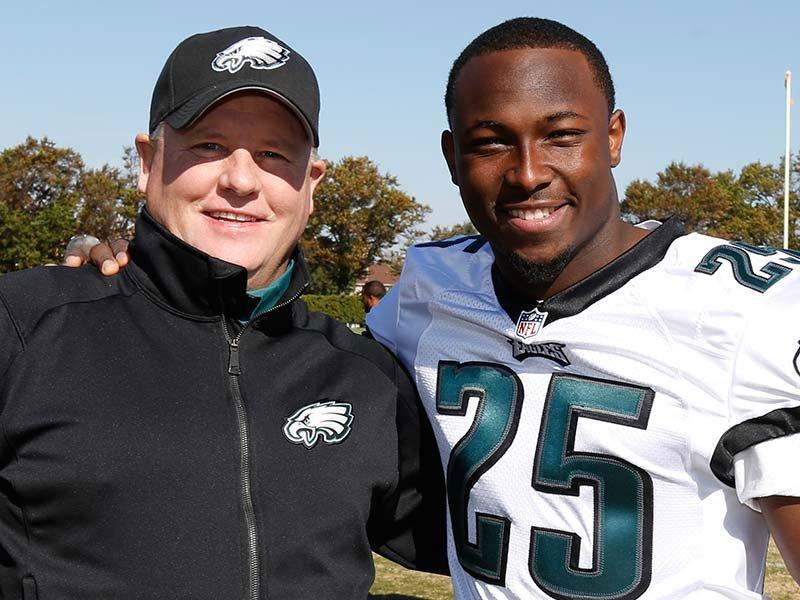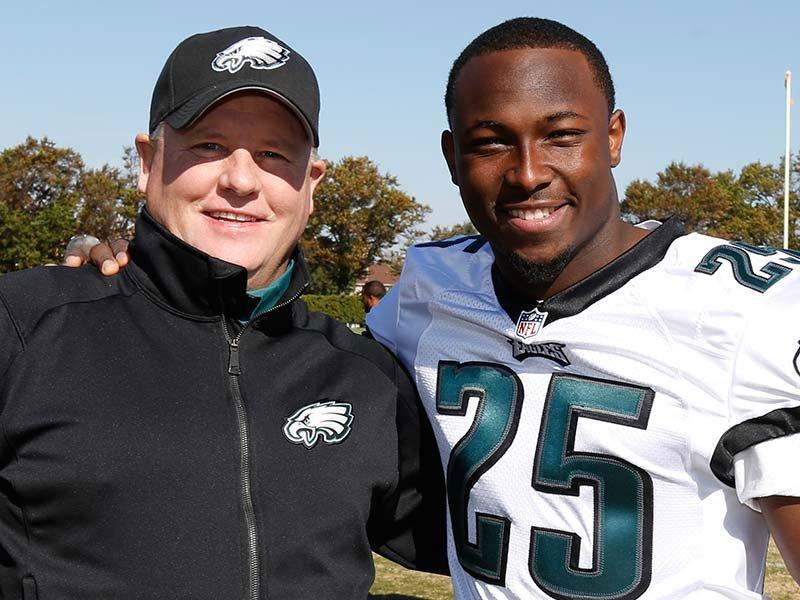 When LeSean MccCoy was traded to the Buffalo Bills, he was the Eagles all-time leading rusher. The statistical accolades have not changed, but have become secondary when you hear his name mentioned.
McCoy would have received a pregame standing ovation on Sunday December 13th with his first visit back to Lincoln Financial Field. Unfortunately with his remarks toward Chip Kelly and his unwillingness to put it to rest, I'm not certain many people will be demonstrating their gratitude for the six years he played in Philadelphia.
The excitement that McCoy provided with his ability to break ankles of defenders, cut back moves like Iverson on the hardwood floor are for the moment, overshadowed by his racial comments directed towards his former head coach. He has made the decision to not back down from his initial statements and has done little to answer the follow-up questions by the media.
It's a shame that the reason fans purchased the #25 jersey are now troubled by the mere sight of that same jersey hanging in the closet. I've witnessed firsthand how former Eagles who left Philadelphia on a sour note were greeted their first time back in Philadelphia playing for the other team.
When December 13th rolls around, will there be pregame rituals where fans are burning their old McCoy jersey like when Terrell Owens visited for his first time after joining the Dallas Cowboys?
I hope that with time, a peer, family member or someone from the Bills organization helps McCoy to realize that he wrong with his comments towards Chip Kelly. Some would say that Tra Thomas and Stephen A. Smith also need to clarify their comments. Is it possible that if McCoy feels that others are backing his comments, why should he have to apologize or elaborate any further?
Chip Kelly and his players have done a remarkable job of answering questions related to McCoy. There is almost a feel that McCoy's former football family is confused by why he said what he said instead of being angry about it.
I'd like to think that in time McCoy will come to his senses, he will make some effort to smooth things out and the focus can be about "football" come December 13th. If things remain the same, I expect the fans to be quite vocal about their "true" feelings with one LeSean McCoy.