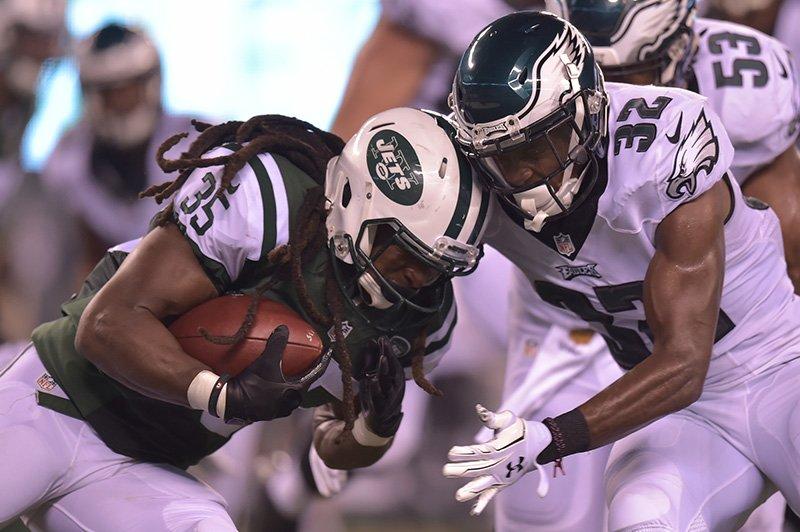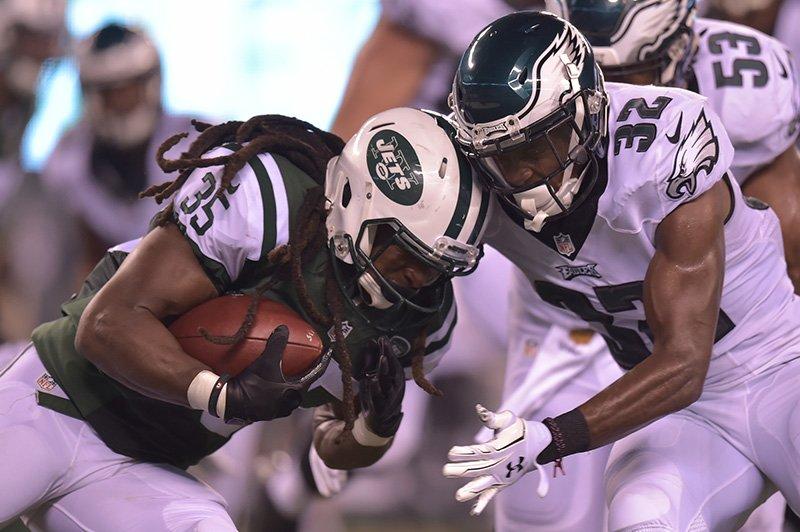 There are plenty of things to get excited about regarding the Eagles, but the secondary isn't one of them.  I like the idea of Byron Maxwell matching up against Julio Jones, but I'm not interested in seeing rookie Eric Rowe getting matched up with anybody one-on-one, right now.  The Birds made it clear that they wanted Rowe to play cornerback and nickel back now.   They said he would probably play safety later in career.
Now, it looks like they may have had a change of mind about Rowe.
Eliot Shor-Parks of NJ.com reports that Rowe didn't play the nickel position yesterday in practice, he worked out at the safety position.
"Today, I didn't go to nickel, but I did a little bit of safety. Coach said everyone is going to have to play everything eventually. I was the first to try it out."
The Eagles second round draft pick worked out at safety yesterday and that's not a surprise after the awful game he had against the New York Jets at the cornerback position.  In the game against the Jets, Rowe was totally overmatched by some wide receivers, who aren't even starters.  He didn't look quick enough to cover a NFL wide receiver.
Unfortunately at the safety position, you must have a clear understanding of all the secondary coverages and what the responsibilities are at each position.  Rowe will need to know every assignment and every adjustment.  To put it bluntly, he isn't ready to do that, just yet.
Defensive coordinator Billy Davis isn't ready for him to be matched up one-on-one against anybody, right now.   I don't know if Rowe understands that they're working out at safety because they don't feel comfortable with his at cornerback right now,.
"It's more of an experiment," Rowe said. "Down the road, if someone gets hurt, everyone has to get reps in there. Do it now, and maybe down the road, I can step in."
Yes, they want him to be able to play both the safety and cornerback positions, but his poor performance at the cornerback spot is the reason he's being worked out at safety.   Right now, Rowe is only ready to play Special Teams.