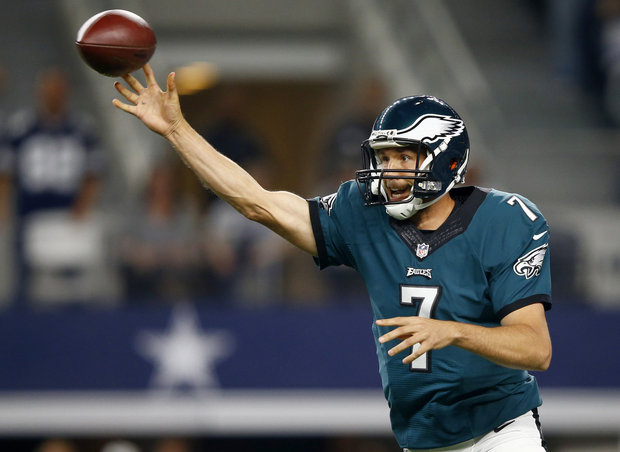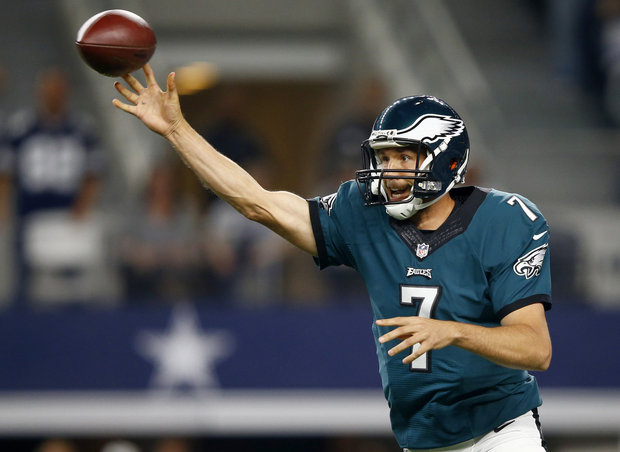 It was a season-saving victory last night.  The Eagles season hung in the balance as the Birds went to overtime against the Dallas Cowboys.  If the Birds had lost last night's game, there's no telling how bad the atmosphere would have gotten when they returned to Philly.  Thankfully, they found a way to get the win as Birds quarterback Sam Bradford got the ball to wide receiver Jordan Matthews on the first drive in overtime for the game-sealing touchdown.
Before the play Bradford told Matthews, he was coming his way.  "Hey, I'm coming to you," Bradford said. "Win right here."
On the route, Matthews faked like he was going to run a  crossing route, then he cut back the other way.  He was wide open when he cut back as Cowboys rookie defensive back Byron Jones slipped to the ground, as Matthews raced into the end zone to end the game.
I could hear a big sigh of relief throughout the Delaware Valley because the Eagles had to win last night game or their playoff chances were just about over.
This was the first of nine games, which ultimately decide whether Chip Kelly and the Eagles commit to Bradford as their long-term franchise quarterback.
The quarterback played well last night.  He was on target with his throws.  He made good sound decisions in the pocket.  Bradford finished the night 25 for 36 for 295 yards with one touchdown and most importantly, no interceptions.
He made a great throw to DeMarco Murray on a wheel route down the side lines. He was in sync last night and showed some of the promise that keep the Eagles hopes for the playoffs alive.
The running game loosened things up for Bradford as the team ran for 172 yards with DeMarco Murray contributing 83 yards on 18 carries.  Ryan Mathews added 67 yards on 11 carries with a touchdown and Darren Sproles chipped in with 23 yards on 5 carries.
A lot of credit needs to go the Birds offensive line which was playing without Jason Peters.  Greg Hardy got one sack and some quarterback hurries, but for the most part, the Cowboys defensive line was handled.
There were more dropped passes last night, but they caught enough of them to come with the victory.
Matthews had a big night with 9 catches for 133 yards.  Murray had six catches for 76 yards. Tight end Zach Ertz pulled down five throws for 44 yards.
We should all be concerned about the lack of production from the outside wide receivers.  Miles Austin had only one catch for 27 yards and Josh Huff contributed two catches for 10 yards.  He also made a terrible mistake when he dropped a sure touch down pass and the ball ricocheted high in the air, but wasn't intercepted.   It happened in the red zone and nearly cost the Eagles a touchdown.