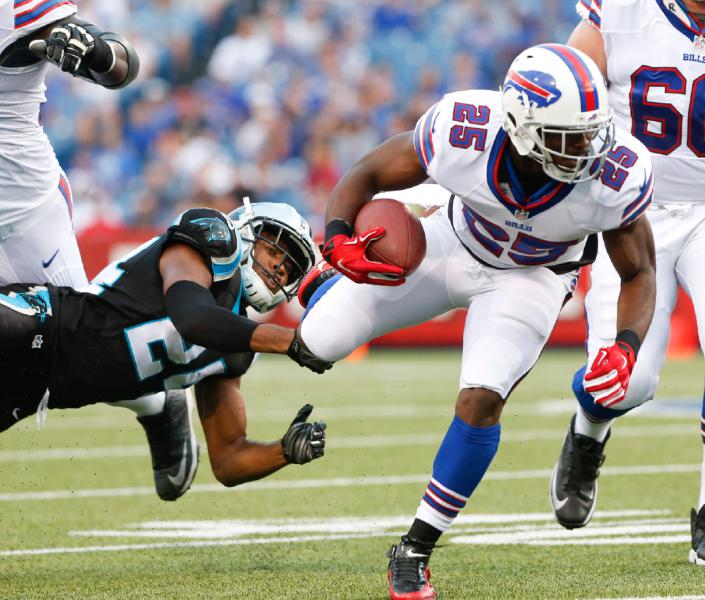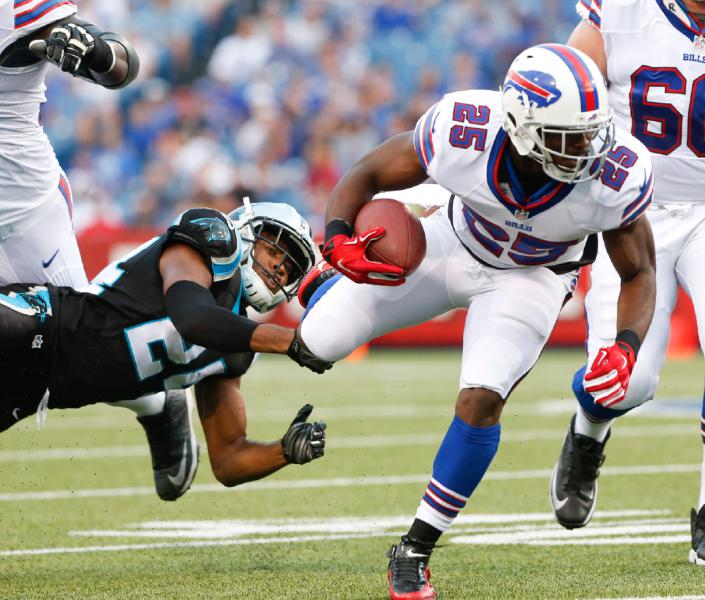 Everybody expected former Eagles running back LeSean McCoy to be arrested a couple of days after he was involved in a bar fight in Center City Philadelphia with some of his NFL buddies and three off duty police officers at a late night bar.   The fight happened on the night of the Super Bowl, but there have been no charges filed and no arrests made despite two weeks having passed.
What had originally looked like a slam dunk case has been anything but.  There's video of the fight, but it's not easy to identify the participants.
This time lapse hasn't been lost on John McNesby, president of Fraternal Order of Police Lodge 5.  He's been questioning the delay in the arrest of McCoy and the other guys who were with him that night
"I've never waited this long, ever, to see somebody arrested," McNesby told Angelo Cataldi on WIP's Morning Show this past Friday morning. "So, it doesn't pass the smell test. Something's funny going on."
"It was an all-out beat down," McNesby told Cataldi. "It was a sucker punch to the one officer by LeSean McCoy over a bottle of champagne, and it was an all-out beat down."
"This wasn't just an assault, this was an aggravated assault," McNesby said, noting the officers suffered broken eye sockets, a fractured skull and other injuries. "So this just wasn't a pushing and shoving match where you're separated and off you go. This was serious."
McNesby pointed out that one of the off-duty officers had suffered a fractured skull and another broken eye-socket as well as numerous other injuries.
"I think they're overlooking it. I think they're investigating too much," McNesby told Cataldi. "They need to just move on with it. If (Seth Williams) does not charge the group of individuals that were there that night, that's an absolute disrespect to Philadelphia police officers."
As you can see, McNesby had no problem calling out Philadelphia District Attorney Seth Williams, whose office is responsible for putting together the case against McCoy.
Word got back to Williams about how McNesby had called out him and his office, so the D.A. jumped on the phone and called WIP a few hours after McNesby and he talked to Michael Barkann and Ike Reese of the WIP's Mike and Ike Show.
"I just heard a little recording you had of my friend John McNesby, the president of the FOP and I like to say he's a great advocate for his members, but I was elected by the citizens of Philadelphia to charge just the right people with the right crimes," Williams said. "Nothing more, nothing less."
"I understand that people are interested in the outcome of our investigation, but we're not going to rush because some people are impatient," Williams said. "My only goal is to get it right, not fast. The last thing we need is a rush to judgment."
From what I've heard Williams and his office aren't sure they can win this case because there have rumors that the off duty officers were drinking and may have been intoxicated.   For some strange reason they never called 911.  Imagine that, you have three off duty police officers, who don't call for back up by calling 911 and then on top of that one of the guys drives far away to get medical care.
It seems that the officers wanted this all to go away and that is troubling for the D.A.'s office.  They know the defense attorney is going to expose the condition of the officers at the time of the fight.  Were they drunk?  Did they drive home in that condition?
If they were and if they did, this may be a case the prosecutors can't win, so McCoy and his buddies may never get prosecuted.