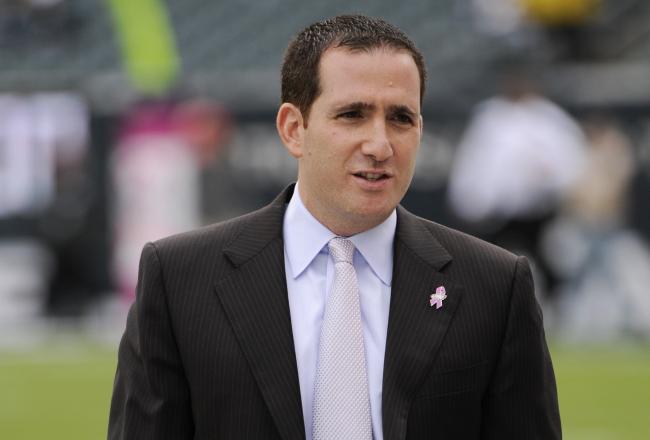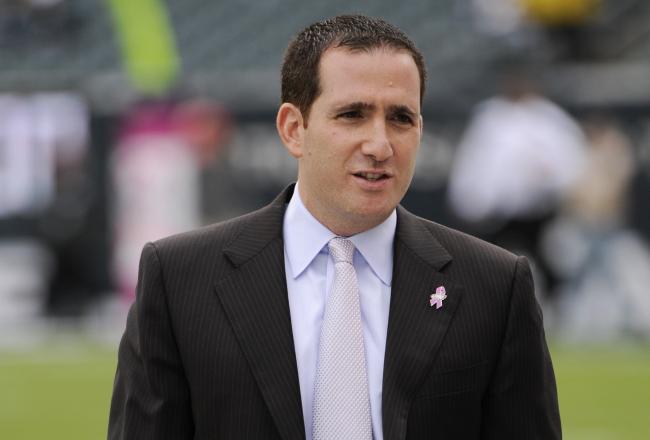 On Wednesday afternoon, the Philadelphia Eagles announced one of the most significant trades in franchise history, agreeing to terms with the Cleveland Browns on a deal that will allow the Birds to select a potential franchise quarterback, in exchange for a package of draft picks that include 2016 and 2017 first and third rounders, and a 2018 second-round pick.
The Good
It's incredibly refreshing to know that the Eagles didn't actually view Sam Bradford as anything more than a stopgap, temporary placeholder. I've never been a fan of Bradford, and was very much in favor of letting him walk this year in free agency. While I don't know that Carson Wentz or Jared Goff are truly worth the package that the Eagles paid to get them, I do know that the Eagles absolutely were not going to find an answer at quarterback by continuing to try and revive the careers of failed first-round picks from other teams. They needed to draft and commit to developing one.
The Eagles gave up a ton of assets to make this trade, but at the very least I have to give Howie Roseman credit for spreading out the cost over a number of years, so as not to completely cripple the team's options in the upcoming drafts. They'll still have a third round pick this year, and a second-round pick next year.
With the current quarterback situation, the Eagles have the luxury of being able to bring their prospect along slowly and develop them properly without throwing them to the wolves unprepared. Too often, I think a lot of first-round quarterbacks get pressed into duty before they're ready, which has some real negative effects on their careers.
The preseason will be infinitely more tolerable with Wentz/Goff to watch in the second half of games.
The Bad
The rookie quarterback will likely not play any meaningful snaps in the regular season until the Eagles are well out of playoff contention. Sam Bradford will get the first crack at the job, and if he falters than the Eagles have too much money invested in Chase Daniel for him to not get his chance as well.
The Eagles will not get any major impact from the second overall pick in the draft until next year at the earliest, meaning the earliest chance they have to add an impact player for this season is at pick #79.
The loss of draft picks leaves the team with a number of holes that won't be properly addressed, and may not be properly addressed for some time. With only one pick in the top three rounds, the team can't fill their remaining holes at running back, offensive line, defensive tackle, and linebacker. Several areas of the this club are going to be lacking in depth.
For this team to have any shot at the playoffs in 2016, they needed to get a dynamic element to add to this offense to support Sam Bradford. Ezekial Elliot could have been that difference-maker, but no such help will be coming, meaning Bradford and the offense will have to hope that the young wide receivers are able to take positive steps in their development.
My biggest fear is that the Eagles are going to find themselves a 6-10 team in 2016, and wind up forfeiting a top-10 pick in next year's draft, with potentially better quarterback options available to them.
Sam Bradford Becomes More Important Than Ever
One of the major keys to making this trade a success will be none other than current starting quarterback Sam Bradford.
The Eagles need him to come out and have a tremendous season in 2016, not just for the team's short-term success, but for their future as well.
If Bradford could somehow harness his long-talked about potential, the Eagles would be in a position to flip him to another team next season to help replenish their draft pick supply.
I don't believe in Bradford in the least, and the idea of him putting together any kind of strong season is realistically a pipe dream, but at the very least Howie Roseman was able to put together a potential scenario in which the Eagles could acquire their quarterback of the future and then flip a veteran starter to a team the following year to get some of the draft picks back.
Final Thoughts
Do I like the trade and would I have done it?
No.
I don't think the top quarterback prospects in this year's draft were worth giving away significant packages for. I'd have rather stayed at eight, taken an elite prospect at another position and built the team up for another year, and then gone all out for a quarterback next year.
But I understand why the Eagles made the move.
It's very difficult to have an opportunity to take a quarterback at the top of the draft. Just to get into this position, the Eagles had to trade up twice from their original place at pick 13. But they saw a window of opportunity, and evidently they like one of those two passers enough to think that they can make them their future.
This is going to be a defining moment and turning point in the career of Howie Roseman. This is either his most brilliant hour, or the first steps in his undoing.