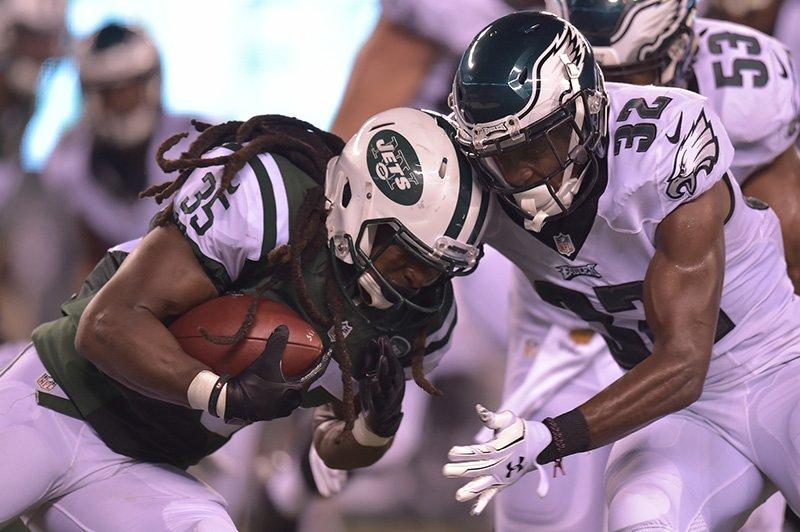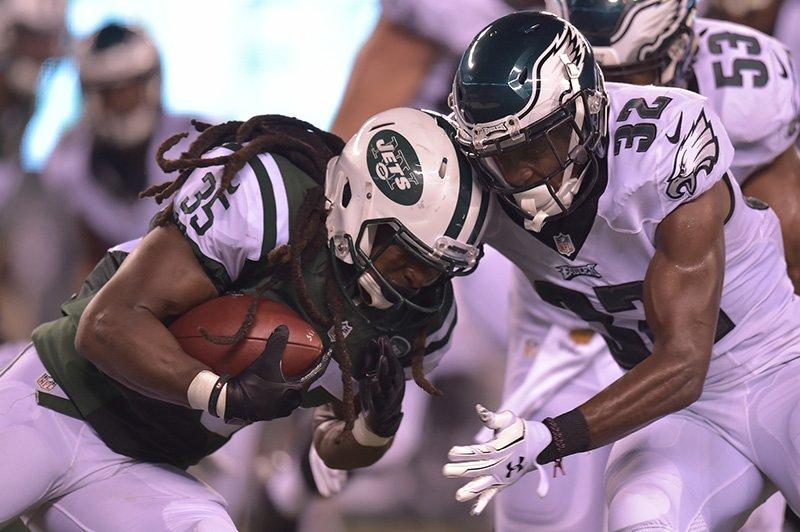 Howie Roseman continues to be very active on the trade front for the Philadelphia Eagles.
On Tuesday afternoon, Roseman rid the team of another of Chip Kelly's major acquisitions from a year ago, sending former second-round pick Eric Rowe to the New England Patriots in exchange for offensive lineman Josh Kline and a 2018 fourth-round pick that could potentially become a third rounder based on Rowe's performance.
Kline made 13 starts for the Patriots last season, bringing some additional experience and depth to the group. Early reports indicate that the Eagles are already working on a separate trade to flip Kline for something else.
Rowe had clearly fallen out of favor with the team. New defensive coordinator Jim Schwartz didn't seem to have much time or patience with his inconsistencies, and banished him to the bottom of the depth chart early in training camp.
Rowe didn't have the natural instincts to be a cornerback. While some would argue that the team should have given him a shot at safety, the reality is that there still wouldn't have been much of a role for him with Malcolm Jenkins and Rodney McLeod anchoring the backend of the defense, and Jaylen Watkins looking impressive throughout the preseason.
With a fourth-rounder that could potentially become a third, the Birds were able to obtain some decent value for a guy that they didn't want on the team.
Just an aside, Chip Kelly is probably going to go down as one of the worst GM's in the history of professional sports. In the wake his disaster season with full control, the Eagles have now rid themselves of almost all of his significant acquisitions from a year ago.
Last year Kelly brought in Sam Bradford, DeMarco Murray, Ryan Mathews, Nelson Agholor, Eric Rowe, Kiko Alonso, and Byron Maxwell. Only Agholor and Mathews remain.