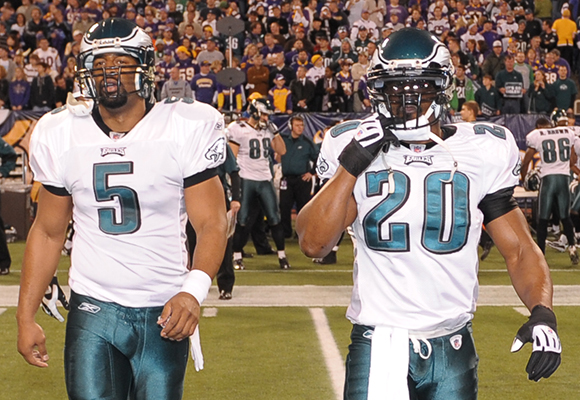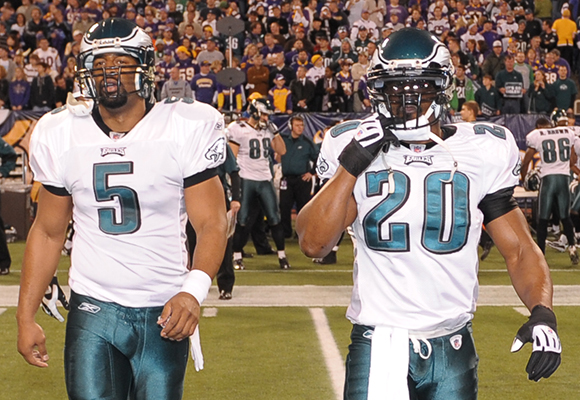 Eagles greats Donovan McNabb and Brian Dawkins were nominated to the Hall of Fame, so they are on the ballot for the next induction ceremony.
McNabb who led the Eagles to five NFC Championship games and one Super Bowl, had a very successful run here in Philadelphia, but he's also blamed for not beating the New England Patriots in the Super Bowl.  There are many Eagles fans, who see him as a great player, who is very close to being a Hall of Famer, but not quite there.  There are others who believe he is a Hall of Famer because of the way he led the Eagles to so many victories.
Although McNabb is criticized by local fans and sports talk show hosts, none of the balls he threw into the ground were ever intercepted.  Just like a baseball pitcher, a quarterback is much better missing low than missing high.  McNabb did a great job of avoiding turnovers during his career,   Statistically, McNabb has 4th best all-time ratio of touchdowns to interceptions.  He trails only Aaron Rodgers, Neil O'Donnell and Tom Brady in that statistic.
In his career, McNabb completed 59% of his pass attempts for 234 touchdowns with 117 interceptions.   He was able to be productive, but keep the turnovers to a minimum.
Dawkins, who is a fan favorite in Philadelphia, was a safety who could do it all.  He could come up and make big hits on ball carriers, but he was just as adept at defending receivers on pass plays.  The Clemson standout, who was drafted in the second round in 1996, also had the ability to cover wide receivers man-to-man if that's what was needed. Dawkins was an eight-time Pro Bowler.  He is tied with Eric Allen for the most interceptions (34) in Eagles history.   During his career, Dawkins had 37 interceptions, 16 fumble recoveries, 36 forced fumbles and 31 sacks.  Weapon X is a member of the NFL All-Decade Team for the 2000's.  He has also played in more games for the Eagles (183) than any other Eagles players.
Eagles fans would put Dawkins in the Hall of Fame immediately, but we'll have to wait as see if the football fans nationally and the sports media people nationally decide to put him in.
It will probably be difficult for either of them to get into the Hall of Fame on their first time, but it's not impossible.  We'll just have to wait and see what happens.  There are sure to be a lot of arguments about who should get into the Hall of Fame.