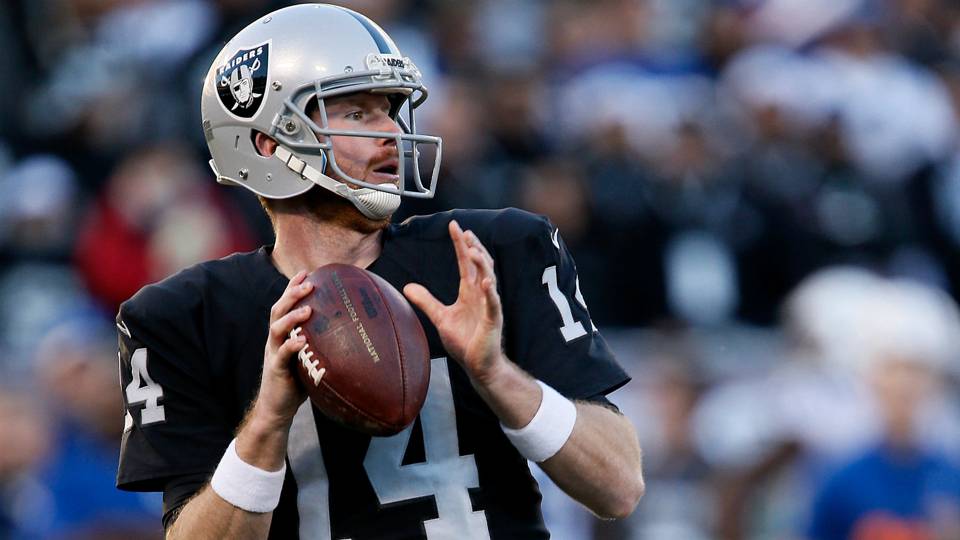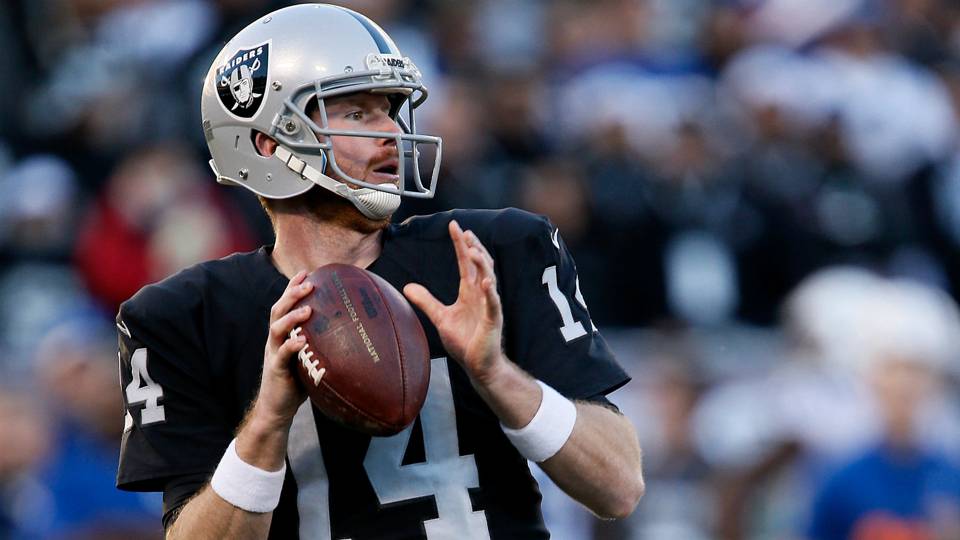 On Monday, the Philadelphia Eagles added another arm their collection of quarterbacks, signing former Oakland Raider backup Matt McGloin to a one-year deal.
McGloin gives the Eagles another young, yet experienced arm to add to their roster. He hasn't played much during his four seasons, with his most extensive action coming in the tail end of his rookie year in 2013, where he made six starts to mop up a lost season for the Raiders the year before they drafted Derek Carr. During that stretch, McGloin threw for over 1,500 yards with eight touchdowns and eight interceptions, including a three-touchdown effort in a 28-23 win over the Texans.
The move is interesting on several levels. McGloin wasn't brought here to compete with Nick Foles for a backup role. But rather, I think the Eagles made this move to keep some other possibilities open for them later in the summer.
Don't think for a minute that Howie Roseman isn't still doing flips over the Sam Bradford trade that he made a year ago, taking advantage of another team's misfortune and squeezing a first-round pick out of a mediocre starting quarterback that had no future with the team.
Is it possible that Howie could have similar ideas in mind for Nick Foles if another team were to suffer an injury in camp? Now, Foles wouldn't fetch nearly as much of a return as Bradford did. But if Foles has a strong training camp and preseason and a similar injury situation does come up, and Howie could pick up say a conditional third or fourth-rounder, or in other words a Bradford trade-lite, that'd be a great haul for the Birds.
Worst case scenario, McGloin is a camp arm that will have a full offseason to work with the team and learn the system. If he impresses enough in August, he could stick as the third-string guy. If the Birds decide to carry only two quarterbacks as they did a year ago, McGloin would then remain out there on speed dial in the event of an injury.
Either way, there's little not to like about Howie Roseman's latest move to improve the roster's depth.