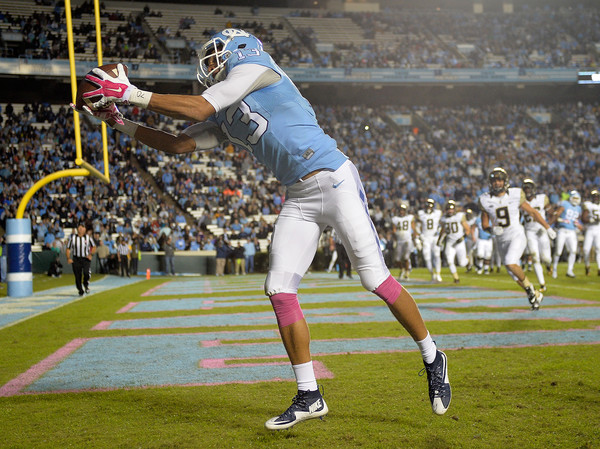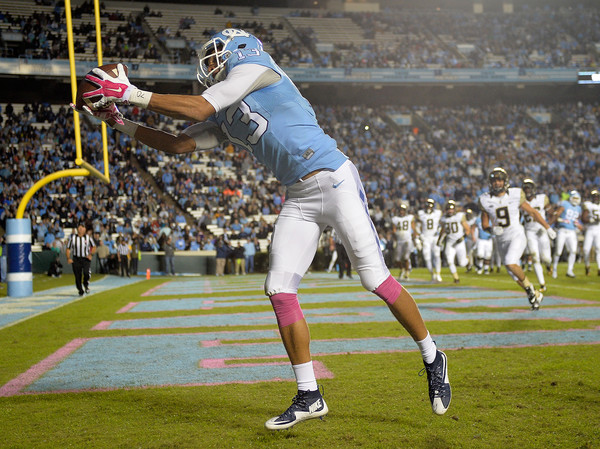 Mack Hollins
After going all defense on the first two days of the draft, the Eagles kicked off the final day by adding a weapon to Carson Wentz's offense.
Hollins has a great combination of size and speed. At 6-4, he's got a chance to grow into a big-time deep threat. I think there's a chance he could develop into a legitimate starting receiver, but in the short-term he's going to add another layer to the offense and help out on special teams.
Hollins' selection (along with fifth-rounder Shelton Gibson) puts disappointing Nelson Agholor and Dorial-Green Beckham on notice, if they weren't already. The Eagles may only keep five receivers, and with Alshon Jeffrey, Torrey Smith, and Jordan Matthews locks to fill the top three spots, there's a great deal of competition for those remaining two positions.
Donnel Pumphrey
Well, the Eagles finally addressed the running back position. And they did it with a guy that probably isn't good enough to be a featured back, and instead is yet another complimentary piece.
Nothing against Pumphrey, who I'm sure will be a fine player. But the Eagles just don't have that three-down back on the roster, and at this point I don't know where that guy is going to come from.
Shelton Gibson
Another speedy receiver, but more in the mold of a Taylor Gabriel, Tyreek Hill type player, which creates some exciting possibilities for the offense.
I see this guy coming in and replacing what Josh Huff was to this offense before his release during the season. He'll run a good deal of gadget plays, jet sweeps, and hopefully give the team a spark off of the bench.
Nate Gerry
Hopefully this guy can play. The Eagles desperately need to move on from Jaylen Watkins as their third safety.
Elijah Qualls
Big body for the defensive line, he'll get a shot to make the roster. The Eagles plucked Beau Allen out of the seventh round a couple of years ago, maybe Qualls can be their next gem.