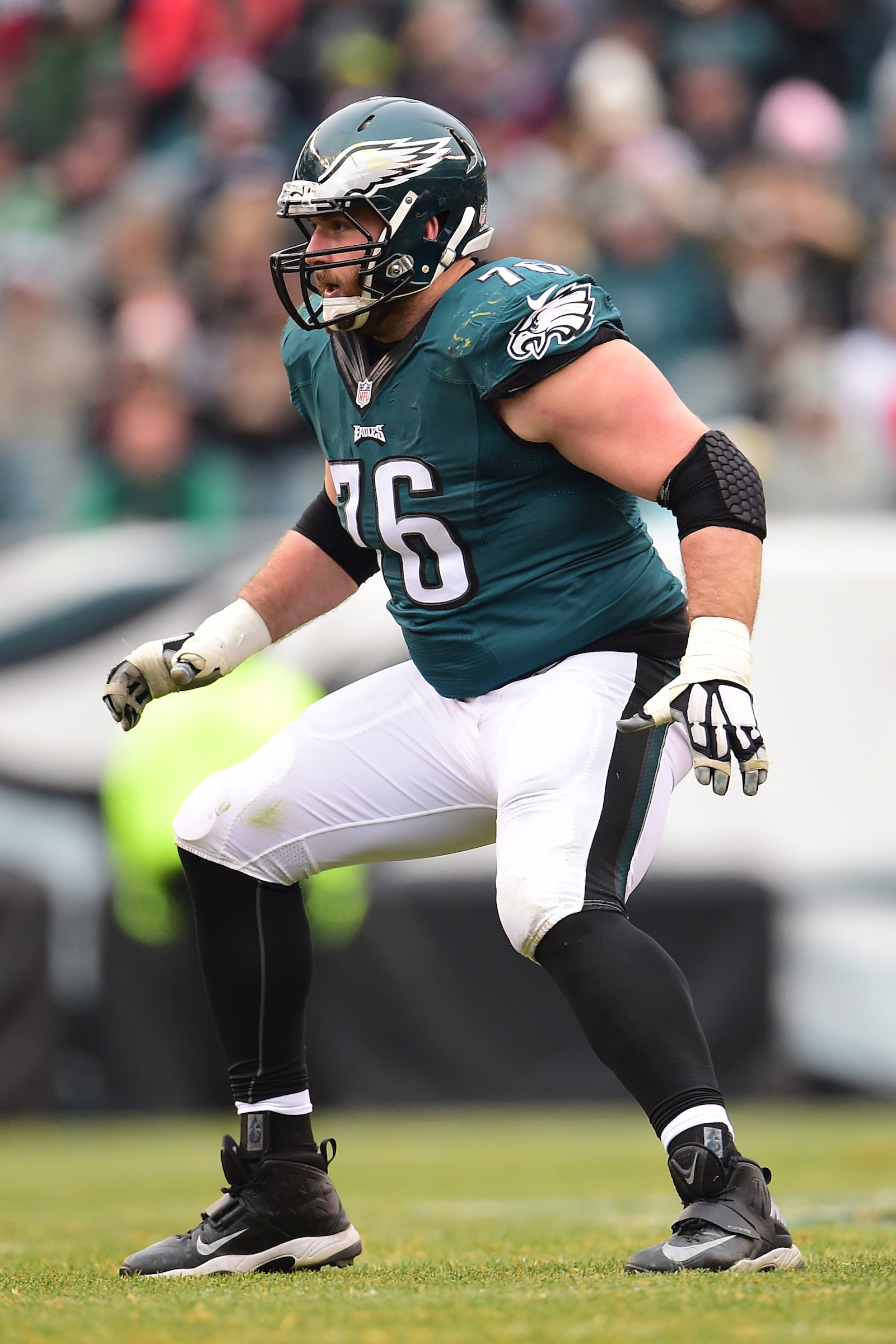 I do not understand the reasoning behind the decision the Eagles made in trading veteran guard/tackle Allen Barbre to the Denver Broncos.  He has stepped in to play guard and tackle in the last few years to help the Birds through injuries and suspensions.  I'm not concerned about the need for him to play guard because the Eagles have more than enough people to play guard, but I'm concerned about the need for him to play the tackle position.
You just can't put anybody out there at offensive tackle in the National Football League.  There are pass rushers on the Eagles schedule that could single-handily derail the season if given the chance.
Remember how the loss of starting right tackle Lane Johnson changed the play of then rookie quarterback Carson Wentz and shipwrecked the Birds season a year ago.  I'm not totally confident that Johnson has learned the error of his ways with Performance Enhancement Drugs, so I wanted to see them keep some insurance around.  Remember, if Johnson has another mishap with PED's, he will be sidelined for two years.
On the other side of the offensive line at left tackle, the Eagles have future Hall of Fame Jason Peters.  Although he was an All-Pro in 2016-17, he's still a 35-year old offensive tackle, who could reach the end of the road at any time.  Peters is an amazing athlete, but nobody would be shocked if he woke one day this season and realized he couldn't get it done anymore. Everybody knows that day is coming, but we don't know when.  I thought Barbre was the best insurance the Eagles had.
I guess they're confident enough in second year tackle Halapoulivaati Vaitai to step in and do the job.  I hope they're right, in fact they're better be right or the season is one play away from trouble.
I've heard and read articles about how this helped the salary cap, but who will care about the salary cap if you're allowing your franchise quarterback to get pounded into submission. I hope they know something I don't know, but I surely don't want to see Matt Tobin lining up at offensive tackle.