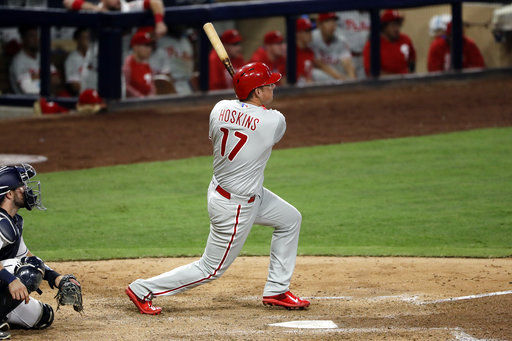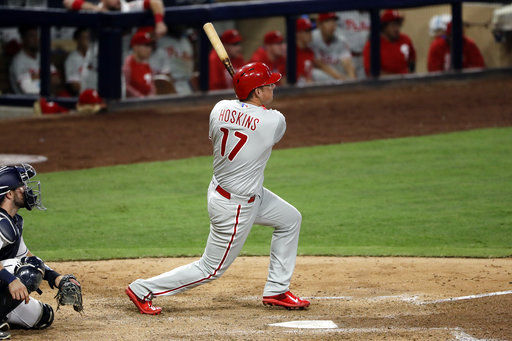 The Philadelphia Phillies snapped their two-game losing streak on Wednesday night, taking down the Marlins 8-0. Their record improves to 46-78.
On The Mound 
Mark Leiter turned in a phenomenal outing, going seven scoreless innings, allowing just one hit and one walk.
Luis Garcia came on and got the team through the eighth.
Hector Neris pitched a scoreless ninth.
At The Plate
The offense put up eight run on 11 hits.
Rhys Hoskins continues to tear things up. Hoskins launched another home run, a three-run shot this time. Hoskins also doubled home two more runs later in the game.
Pedro Florimon got another start and went 2-4 with a couple of singles.
Jorge Alfaro went 1-4 with a single and drove in a run.
Sure enough, Maikel Franco was the only member of the lineup that failed to contribute a hit, going 0-3.
Cesar Hernandez went 2-4 with a double, a triple, and a walk.
Freddy Galvis went 1-4 with a single and a walk.
Nick Williams went 2-4 with a pair of singles.
Final Thoughts
A very entertaining game. Between Mark Leiter's superb pitching and Rhys Hoskins lighting up the scoreboard, the Phils produced a very satisfying win.