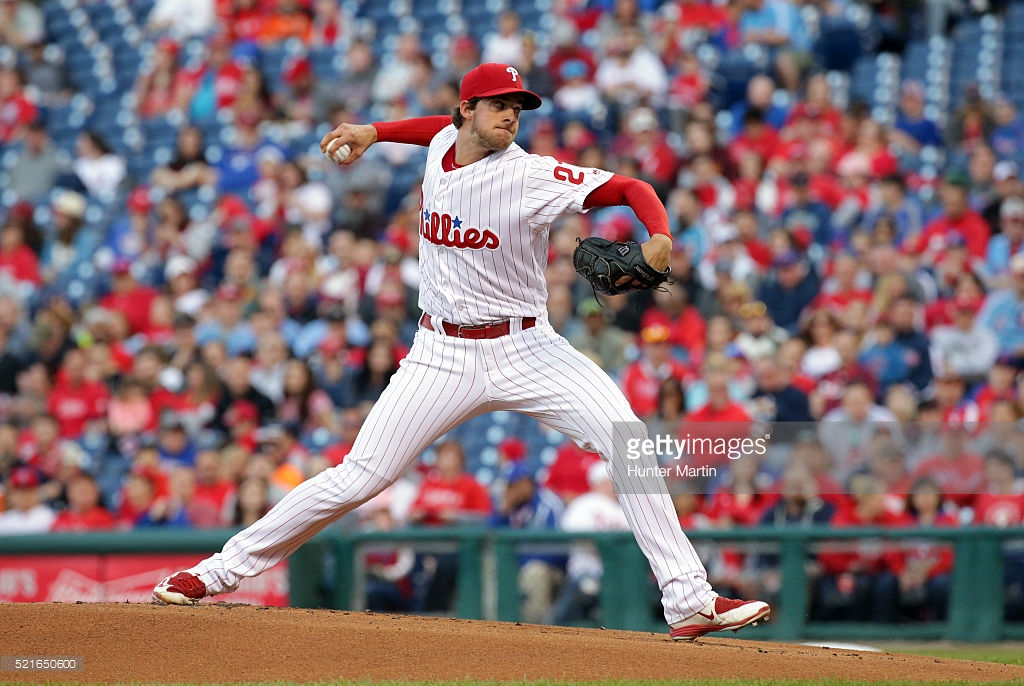 The Philadelphia Phillies won their second straight game on Wednesday night, taking down the Marlins 8-1. Their record improves to 56-89.
On The Mound
Aaron Nola shined in his latest start, going seven innings and allowing just one run on four hits while striking out 11.
Adam Morgan pitched a scoreless eighth.
Victor Arano mopped up in the ninth.
At The Plate
The offense put up eight runs on 13 hits.
Odubel Herrera hit out of the leadoff spot again, going 2-5 with a double and a two-run homer.
Freddy Galvis went 3-5 with a double.
Rhys Hoskins hit another homer, going 2-2 with a two-run shot and a walk.
Nick Williams went 2-3, driving in a run.
Aaron Altherr went 1-4 with a double.
Maikel Franco went 1-4 with a single.
Cameron Rupp went 0-4 with three strikeouts.
J.P. Crawford started again at second, going 1-4.
Final Thoughts
Rhys Hoskins continues to blow people away. What really makes him special is that he's a tough out with every at-bat. He'll work a pitch count, he'll get himself on base with a walk.
He's easily getting past the 20 home run mark before the year is over. He may even push for 25.