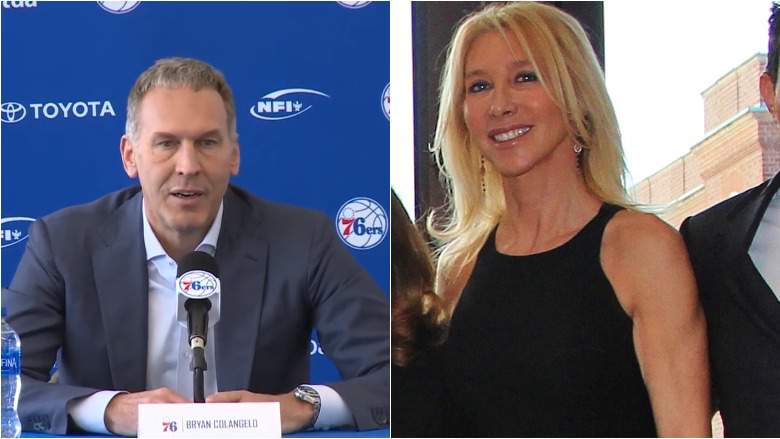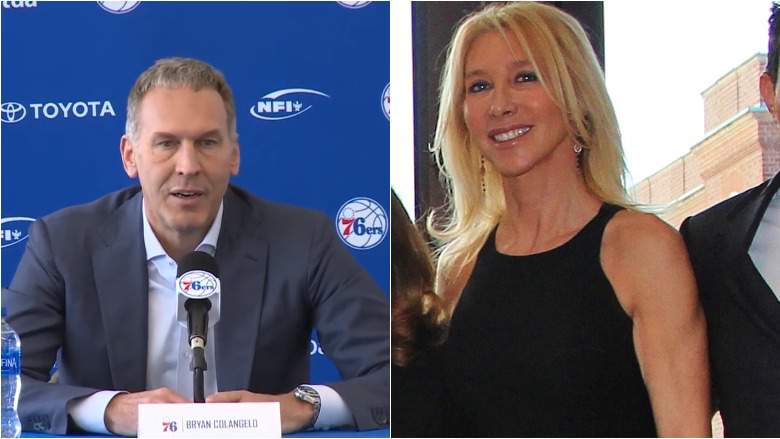 It took longer than everyone expected but finally, the Sixers and General Manager Bryan Colangelo have parted ways.  Colangelo's wife Barbara Bottini took responsibility for the Twitter accounts that were critical of numerous 76ers players and which distributed sensitive information about the organization.
There's no way the Sixers could have or should have kept Colangelo on the staff after his integrity was compromised so severely.  Right now all the fingers are pointing at his wife, but only she and her husband really know the truth.  For a moment there it seemed like the Sixers were going to hang onto the embattled GM, but they may have simply been positioning themselves to avoid being sued.
Colangelo released the following statement about what happened.
"I vigorously dispute the allegation that my conduct was in any way reckless. At no point did I ever purposefully or directly share any sensitive, non-public, club-related information with her. Her actions were a seriously misguided effort to publicly defend and support me, and while I recognize how inappropriate these actions were, she acted independently and without my knowledge or consent. Further, the content she shared was filled with inaccuracies and conjecture which in no way represent my own views or opinions. While this was obviously a mistake, we are a family and we will work through this together.  Although I am not directly responsible for the actions, I regret this incident occurred and understand that it has become a distraction for the team. Therefore, the organization and I have mutually agreed to part ways."
Bottomline for the Sixers is that they must find a good GM as soon as they can without making a mistake.  Their coach Brett Brown will take over the GM role until they find a replacement.
I haven't much good news about Sixers owner Josh Harris' ability to find and hire a good GM.  Hopefully he will lean on the right people to get the right guy in here because the next fews month will play a huge role in whether this team ever becomes a champion.
The best player in the league LeBron James could put the 76ers over the top by deciding to join the Philadelphia team this offseason.  The NBA draft isn't far away and I believe the Sixers will be picking 10th in what is expected to be a strong in the first 12 to 15 players.