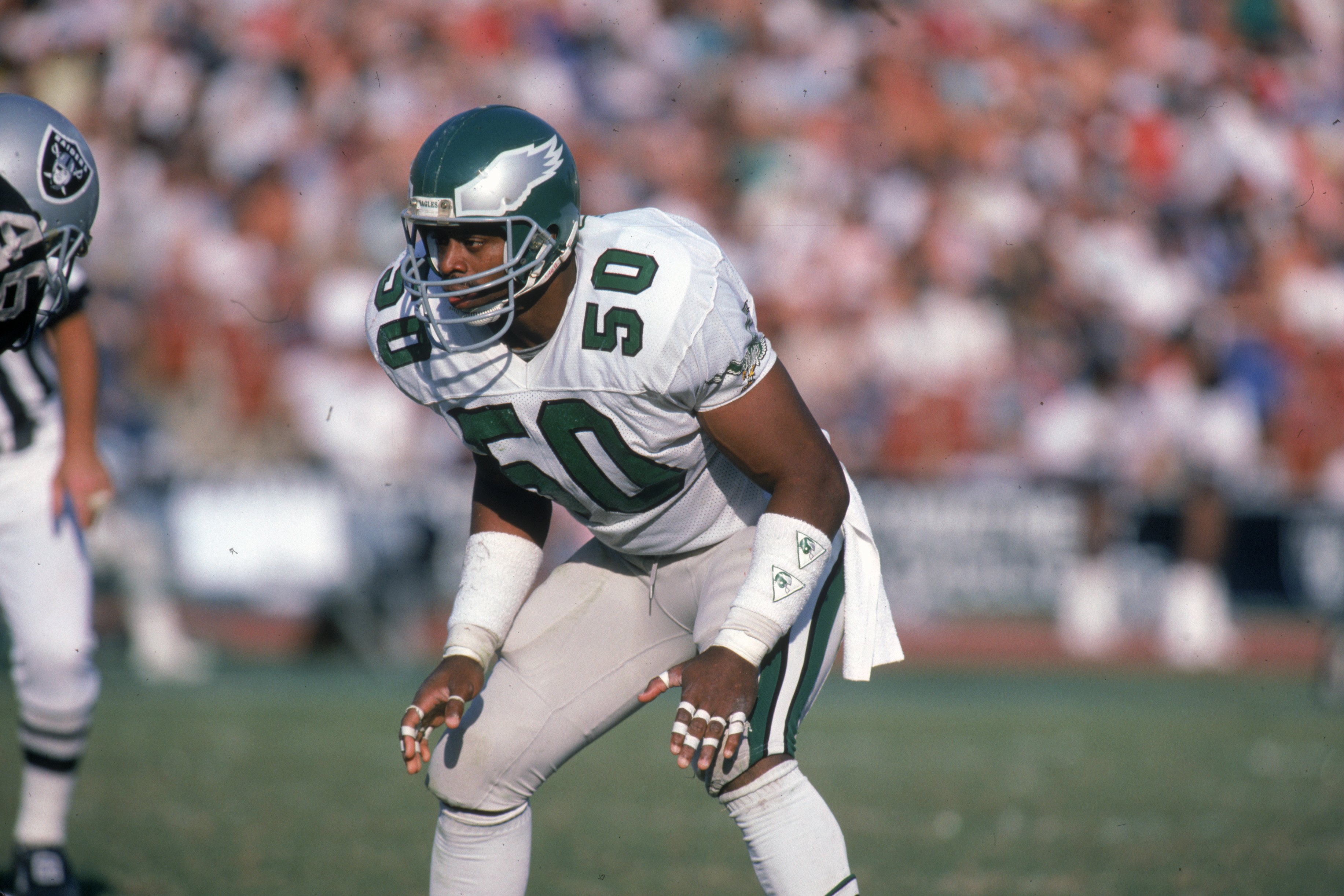 LOS ANGELES – NOVEMBER 30: Linebacker Garry Cobb #50 of the Philadelphia Eagles gets set against the Los Angeles Raiders at the Los Angeles Memorial Coliseum on November 30, 1986 in Los Angeles, California. The Eagles defeated the Raiders 33-27 in overtime. (AP Photo/NFL Photos)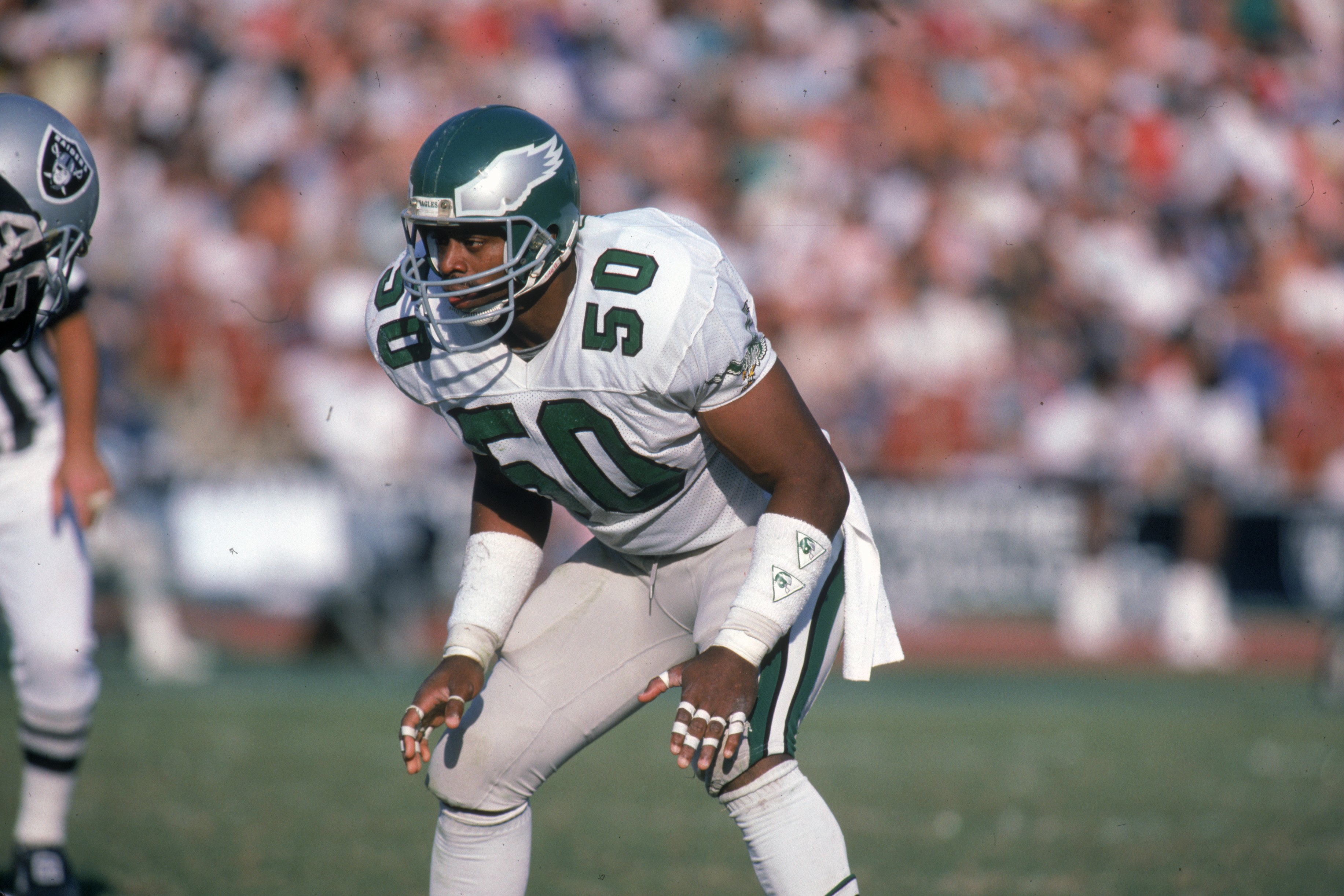 How would like to get the chance to win an official Eagles helmet signed by Eagles Hall of Fame safety Brian Dawkins?  You can do just that by coming by Peter Grandich and Company at 219 Morris Ave in Spring Lake, New Jersey on Saturday between 1pm and 3pm in the afternoon.
I will be there taking pictures with Eagles fans, signing Eagles mini helmets and signing Eagles pictures.  Come on by and let me tell you why the Birds are going to turn their season around starting this weekend.
The Dawkins helmet is the same size as the ones he wore while he was leading the Birds defense during his years in Philadelphia. It's much bigger than the little mini-helmets that I will be signing.
Peter will be also raffling off items from great NFL players.