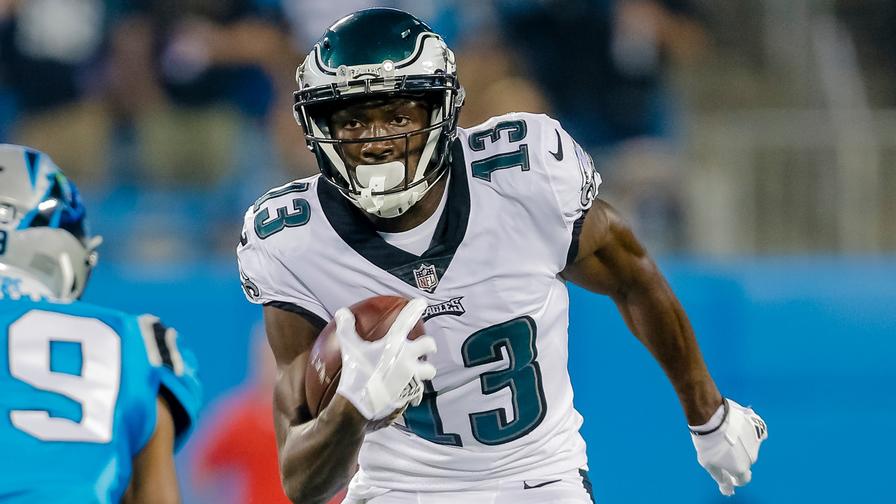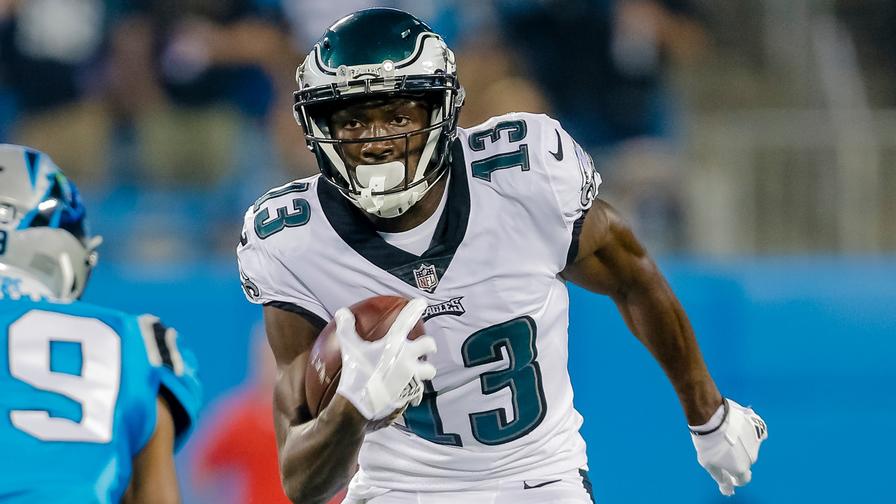 Jason La Confora of CBS Sports reports that the Eagles would be open to moving wide receiver Nelson Agholor.   I think it's very important to point out that, It's not a report saying the Eagles are pursuing trading Agholor.  The report says they are open to moving him.  It makes me think another team brought his name up and the Eagles listened to the offer.  By the way, this report comes a day after Eagles head coach Doug Pederson was hyping how he loves Agholor.
Here's the La Confora statement about Agholor.
"A brief aside on other players available ahead of the league year. League sources said the Vikings are shopping corner Trae Waynes, the Bears are shopping running back Jordan Howard, the Chiefs are talking trade on Justin Houston and the Eagles are open to moving Nelson Agholor."
Trying to trade a player and being open to trading that player are two different things.  He didn't say the Eagles are shopping Agholor.  He said they're open to moving him.  That's true with 90% of the players in the NFL.  If a team gets a great offer from another team for a specific player, 90% of the time they're going to make the deal.
Only the franchise players in the league are too valuable to trade.
Here's exactly what Pederson had to say about Agholor yesterday.
"Love this guy. He's the first one in and the last one out. He's a hard worker. Spends time before and after practice. Can't say enough good things about Nelson Agholor and what he's brought to the table and what he will continue to bring. I think last year, you look at the amount of guys we had, and then we added Golden (Tate) midseason,"
"I'm not going to stand up here and say it didn't affect Nelson. I think it did. The question was asked earlier about getting everybody the ball. In this league, it's a challenge … And yet Nelson didn't complain. He came to work every single day. He put in the time, he put in the work. He was a huge part of what we did … I'm excited, I love working with him."