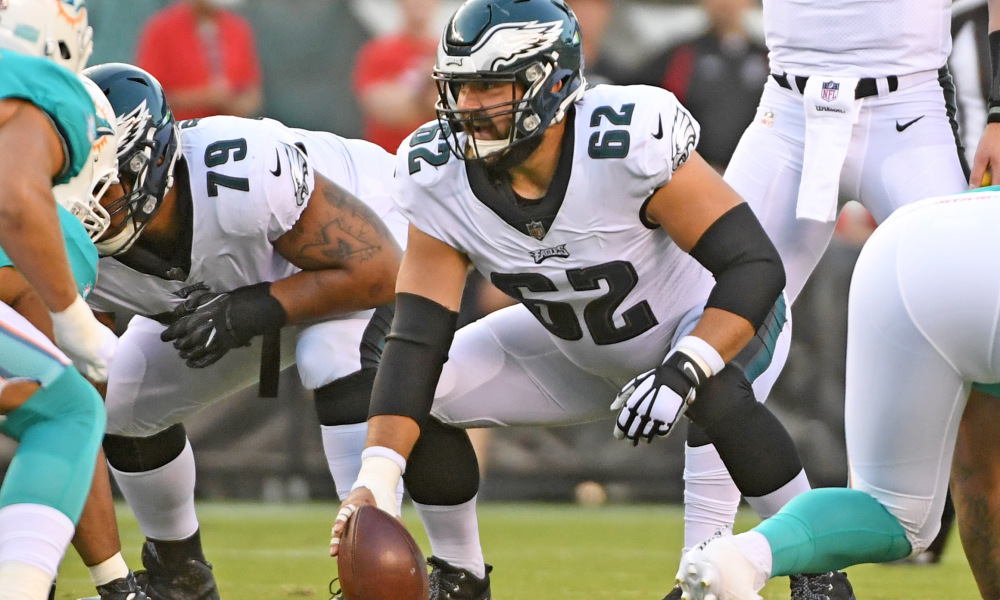 Aug 24, 2017; Philadelphia, PA, USA; Philadelphia Eagles center Jason Kelce (62) against the Miami Dolphins during the first half at Lincoln Financial Field. Mandatory Credit: Eric Hartline-USA TODAY Sports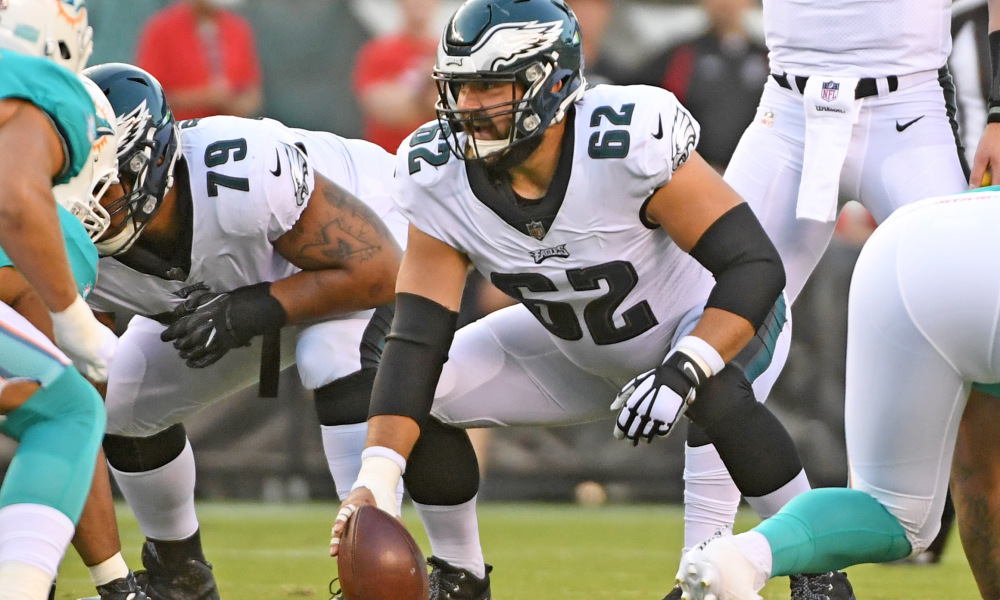 The Eagles signed Pro Bowl center Jason Kelce to a one-year extension, for a reported $11 million dollars. Kelce was already under contract for the next two years for a total of about $13 million dollars, but wanted to add a year.  It was an extension, which came as a surprise to everybody including Kelce.
"Obviously, it's a tremendous gesture by the team," Kelce said according to the Eagles' website. "They didn't have to do anything like this. I'm really happy to be in Philadelphia — I have been my whole career. I love being part of this organization. For everything to continue to go this week, for the team to be how good it is, for the coaches to be as good as they are, I just feel extremely lucky to be in this situation.
"I thought, after I signed my second contract, that I didn't know that there would be a third contract. I've always taken this one year at a time. Being a sixth-round draft pick, I didn't have expectations, really. I was just like, 'Let's go to work and see how everything turns out.' It's pretty crazy when you look back at things to realize that you're going on Year 9 and on your third contract in the NFL. It's kind of a surreal feeling when you look back on it."
Kelce, who is undersized at the Eagles center position, but he is without a doubt the best athlete, who plays the center position in the NFL.  His athleticism makes it possible for the Eagles to utilize him by putting him out in front of sweeps and screens.  That's very unusual for a team to have the center leading a sweep or a screen out in the open field because you're asking them to block speedy and quick linebackers, safeties and cornerbacks.  Usually that's the job of the guards to get out in front plays in the open field.   Centers are not regarded as good athletes, but Kelce has good speed and quickness to get the job done.
The other area which Kelce shines is his smarts.  The Eagles quarterbacks lean on him to pick up the defensive front and make the necessary adjustments to get everybody blocked for a run or a pass.   Kelce is also very knowledgeable about pass coverages and blitzes. This is a great help to a quarterback because that it frees up the QB to focus on possibly changing the play.
I think Kelce could start a move away from big physical centers to smaller more athletic centers, who can operate better in space.  It's definitely benefitted the Eagles.  Everybody runs quick screens to the wide receivers and Kelce is one of the best blockers in the league, when he's getting outside in front a wide receiver.