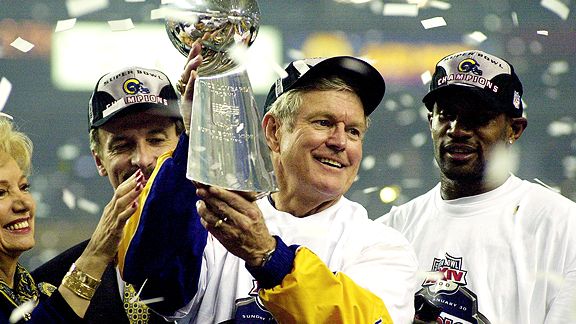 Have you ever opened a container and smelled an awful odor go into your nostrils then you immediately close it?  That's what NFL Commissioner Roger Goodell did when he looked into the Spygate controversy involving Bill Belichick and the New England Patriots.
Earlier this week, Peter King of Sports Illustrated mentioned in his Monday Morning Quarterback article that Goodell was disappointed with New England Patriots head coach Bill Belichick and his refusal to live up to the agreement concerning the Spygate controversy.
Goodell says they had made an agreement with Patriots owner Robert Kraft that Belichick would make a verbal apology in front of the cameras after he had fined him $500,000 and fined the Patriots $250,000 for videotaping an opposing team's coach giving signals from the sidelines.
King reported this week that Goodell wasn't happy with Belichick's behavior.  "I was given assurances that (Belichick) would tell his side of the story," Goodell says. "He went out and stonewalled the press.  I feel like I was decieved."
Belichick denied that he had promised to make a public apology.  "I did not make any assurances about thoroughly discussing the subject publicly.  I said I would address it following the league's review.  I then did that in a way I thought was appropriate.  I don't think that was deceptive."
The commissioner immediately destroyed those videotapes as a way of erasing this scandal.
Former Eagles, Rams and Chiefs head coach Dick Vermeil made a statement which caught my attention.  It sounded like there's been a lot of cheating going on in the NFL all these years.  Here are the comments by coach Vermeil
"I don't know if everyone was doing it, but everyone might've had a method of trying to do it, "Vermeil told 98.5 FM. "Maybe he did it better than everyone else.  OK?  And I'll tell you this:  In all honesty, I've coached as a head coach 15 years and an assistant four years, I know some things that have been done in the National Football League and I could document them, if I wanted to, that are far worse than that ever came close to being."
I wonder exactly what Vermeil is talking about with those comments.  There's no way the NFL will dig into this further by questioning the coach about his statements.
What kind of cheating do you think he was talking about?