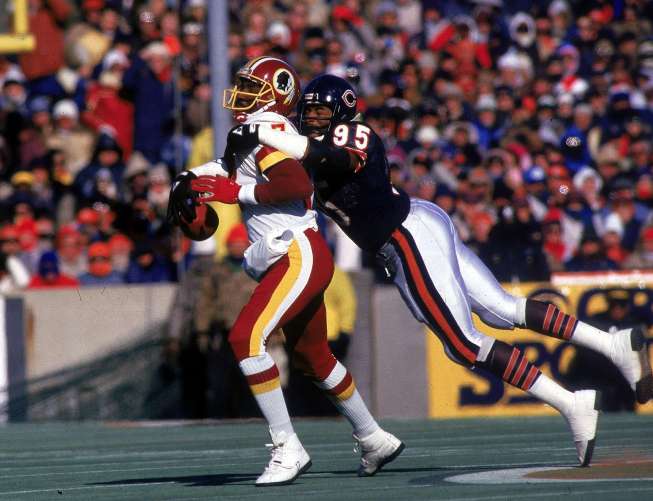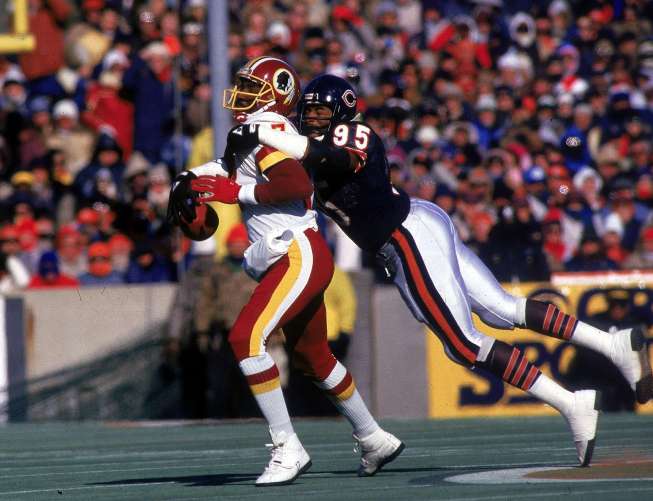 The 2011 NFL Hall Of Fame inductees have been announced.  A total of seven inductees were decided upon by the selection committee and here they are.
Chicago Bears defensive end and Super Bowl MVP Richard Dent was a speedy pass rusher, who played for Buddy Ryan in 1985.  That 1985 Bears defense may have been the best to ever take the field.
Former St. Louis Rams running back Marshall Faulk may have been the most complete running back to ever play in the NFL. He could run routes like wide receiver, yet return to the backfield and exhibit great speed, power, and vision.
I remember Washington Redskins linebacker Chris Hanburger.  He played for the Skins during the 1970's and went to nine Pro Bowls.  He used a club to clothesline ball carriers.  He wouldn't be able to use that technique now.
Les Richter was an All-Pro linebacker for the Rams during the 1960's.
NFL Films founder Ed Sabol has the vision to make the NFL very popular by allowing fans to get know the players and the coaches on a different level.  He also documented the great players of the game.
San Francisco 49er and Dallas Cowboys Super Bowl champion cornerback Deion Sanders may have been the best coverage corner in the history of the NFL.  He was the first shut down corner who could cover a wide receiver man to man all game long without any help from a safety.  He was also one of the greatest punt returners in the history of the league.
Denver Broncos and Baltimore Ravens Super Bowl winner tight end Shannon Sharpe was a great tight end for three Super Bowl winning teams.  He was a great receiver who previously held all of the NFL tight end pass receiving records until Tony Gonzalez starting breaking them.