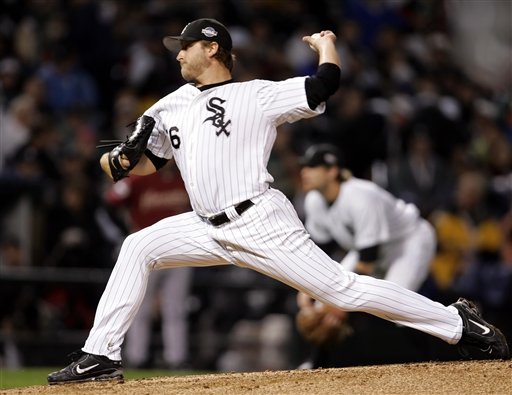 Chicago White Sox pitcher Mark Buehrle loves dogs.  He has done some things with animal rescue to save some dogs, which is great.  But for some reason it seems that too many of the people who want to defend dogs feel like they're morally superior to everybody else.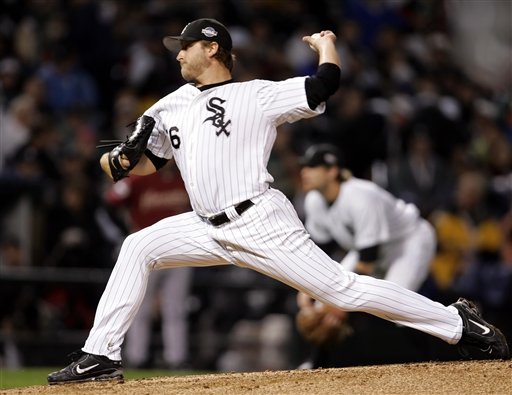 Buehrle feels he's so morally superior to everybody that he was hoping that Michael Vick would get hurt during the season.  It seems that this has just given people an opportunity to hate.
"He had a great year and a great comeback," Buehrle said, "but there were times where we watched the game, and I know it's bad to say, but there were times where we hope he gets hurt. Everything . . . done to these dogs, something bad needs to happen to these guys."
Buehrle added to that by saying: "Even if you are not a dog lover, how can you sit there and make two dogs fight and one is going to die? How could you do that if you are somewhat sane?"
Why do people who love animals become so "Holier than thou".  An animal isn't a human being.  What Michael Vick did was wrong but why does it seem that everybody who likes animals thinks some how that they are so holy?
They start talking like they are above everyone and should be sitting somewhere hoping somebody will get hurt.
Notice that a lot of the same people who were getting so upset about those dogs, didn't get so worked up when we found out about that abortion
clinic in West Philadelphia that had the little bodies of dead babies all over the place.
Notice that these same people who are getting all worked up about the dogs don't get as bothered about the atrocities involving human beings which go on around the world all the time.
Do these people want us to change our society so that a dog is considered on the same level as a human being?
How is it that people get more worked up by the value of a dog over a human being?  Dogs are being put down each and every day.  I know a shelter not far from where I live where they put dogs down all the time.
We adopted one of those dogs years ago, but we know they're putting dogs down every day over there.  Some of the dogs get adopted but most of them don't.
Is Buehrle able to sleep knowing that all those dogs are being put to sleep?
I'm always wary about an attitude that gets people to start hating other people.  Wanting a person to get injured is a form of hate.  You can feel it on the inside when you want something bad to happen to somebody else.
Of course Buehrle is one of those sinless people, so nothing bad should ever happen to him.  I'm not on his "Holy" level.