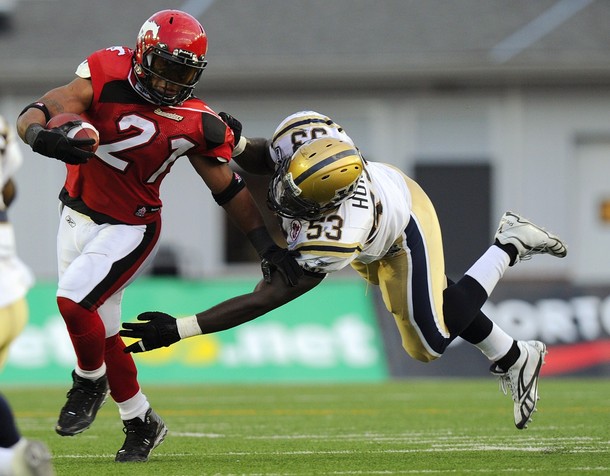 According to Adam Caplan, the Eagles will sign CFL defensive end Phillip Hunt.  He must have been quite impressive on the video tape because the Eagles are one of the many teams interested in him.
The Houston Texans, New England Patriots, Cleveland Browns and Minnesota Vikings have all expressed interest in Hunt.
Hunt was drafted out of college, so he headed north to Canada.  He dominated Canadian football in 2010 as a pass rusher.  He led the league with 16 sacks while playing for the Winnipeg Blue Bombers.
The former Houston Cougar was an outstanding college pass rusher who was the Conference USA Player of the Year in 2008.
He's got to make a decision by February 15th.
The Birds are trying to reproduce what the Dolphins did with Cameron Wake, who had 14 sacks a year ago and went to the Pro Bowl.