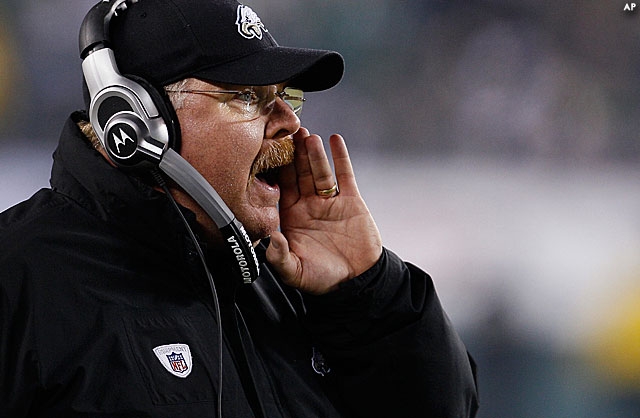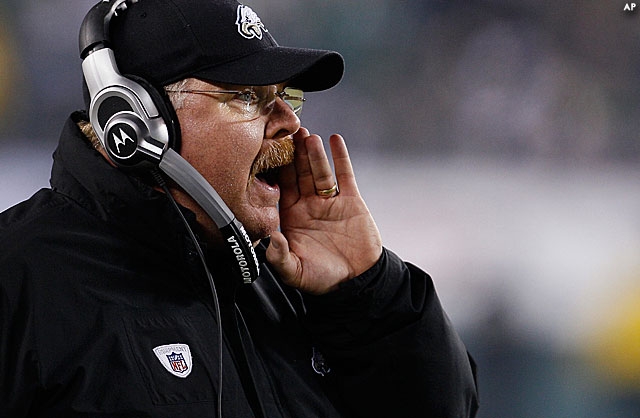 Eagles President Joe Banner must not have liked the way his Tuesday interviews with the media were being portrayed, so he's interjected more of a positive perspective to the football team and more specifically his football coach Andy Reid. Don't get me wrong Banner had praised Reid yesterday, but he hadn't come across nearly as strong as he did today.
"Sometimes its baffling he hasn't won a Super bowl, multiple Super Bowls," Banner told Howard Eskin and Ike Reese on 610-WIP this afternoon. "I'm very confident he's very capable of winning multiple Super Bowls. I'm shocked it hasn't happened."
Banner made a favorable comparison between his head coach to Washington's head man, Mike Shanahan who just happens to have won two Super Bowl titles back in the late 1990's.
"A year ago, everyone was saying 'Mike Shanahan, he's won two Super Bowls,"' Banner said. "Well, now he's down in Washington. And if you could trade Andy Reid for Mike Shanahan, I don't know anybody that wouldn't keep Andy Reid."
I know Shanahan won't be thrilled to read these comments, but if the Redskins coach really wants to get mad all he has to do is look at a video of the Monday night game they played this past season against the Birds.