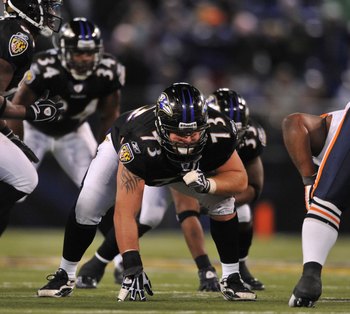 It's a fact that the Philadelphia Eagles haven't won a Super Bowl title, but they have been amongst the very best front offices in the NFL over the past decade. Team President Joe Banner, head coach Andy Reid and the rest of the Eagles front office have been on the cutting edge for quite a while when it comes to signing emerging stars early and jettisoning veteran players who were starting to head south.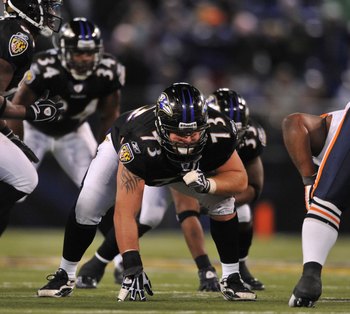 I think the Birds front office may get the chance to set themselves apart during this time of uncertainty with there being possibly over 500 free agent players on the open market. Banner pointed this out to Les Bowen of Philly.com yesterday.
"On the other hand, I think we'll be more prepared" than other teams, Banner said. "There's opportunities in all challenges, so whether that's personnel opportunities, because there's a shorter window, so maybe a team that has better preparation in terms of evaluating the players, maybe a team that has multiple people capable of negotiating difficult contracts at the same time, when most teams only have one, maybe the fact that we will have more flexibility probably than most teams from a cap perspective (will be a plus) – so we're trying to look at it as an opportunity."
"……"The harder part is, if you go back to the old system [of 4 years to free agency] and there's 500 new free agents, there's no doubt there are going to be some value opportunities. There just aren't that many teams with that much cap room, with that many needs, to absorb that many players at once."
"Value opportunities" are the key words. The Birds will be able to target players whom they know they could sign if they put pressure on the player's previous team by making a strong offer that the other team can't match. I look for them to be aggressive if things fall their way and the CBA gets worked out before the draft.
I expect them to make a run at free agents who play the cornerback position and on the offensive line, I thought Banner signaled the search for offensive linemen when he answered Bowen's question about their feelings about signing Michael Vick to a long term deal..
"That's an 'Andy' question, but obviously, we wouldn't be sitting here and putting a franchise tag on him if he weren't somebody we
were incredibly excited about from a talent perspective," Banner said. "At the same time that people are learning what to do defensively, we are learning more ideas about how to use him offensively. There are other aspects of the unit that he doesn't control that will be areas we'll try to get stronger around him."
The sounds like improvement of the offensive line to me. There aren't a bevy of quality offensive linemen on the market this off season, at least not right now.
I could see them targeting 26 year old New Orleans Saints Pro Bowl level guard Carl Nicks who would be a tremendous upgrade over guards Max Jeans-Gilles and Nick Cole, but I don't know if they're willing to spend at that level at the guard position. The Birds tend to be willing to spend at the offensive tackle position but not at guard.
Marshal Yanda who is a good 26-year-old offensive tackle for the Ravens could be a target. He allowed only four sacks this season and has the ability to play both the guard and tackle position.