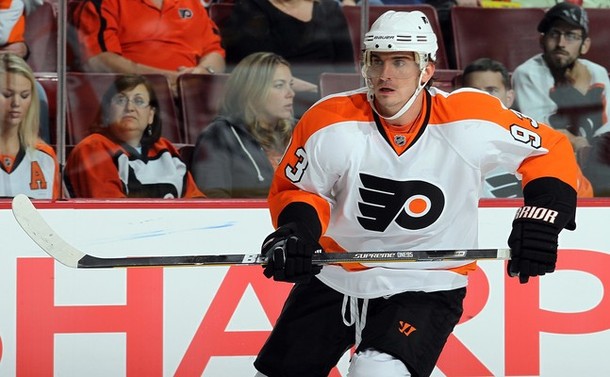 Some interesting news and speculation has hit the blogosphere today regarding two of the Flyers top scorers.
The acquisition of winger Kris Versteeg brought into question how the Flyers would be able to re-sign Ville Leino at the end of the season. Versteeg has one more year on his contract for $3.083 million, which will prevent the team from moving ahead with the offers that were on the table for Leino.
According to Andy Strickland of True Hockey, Leino was made aware of the issue prior to the trade. He was told the team could use the space available to make the trade and work out his extension in the offseason or sign now.
In his words, "I want to win the Cup." I guarantee you general manager Paul Holmgren will find a way to keep him come June, based on that level of commitment.
As far as Nikolai Zherdev is concerned, he's on his way out the door. He was scratched last night and replaced by Jody Shelley, which says all you need to know about the team's faith in him.
Some have speculated that if the Flyers can't find a trade partner, he may be waived. It's gotten to that point.
My hope is that they are able to trade him for a first or second round pick to replace those lost in previous trades. I've been following the L.A. Kings' moves closely, as they could be a potential dance partner come deadline time.
They've been bouncing in and out of playoff contention and could use additional scoring, as they don't have the depth up front that some of their competition has.
I don't dislike Zherdev, but clearly the coaching staff does. He came exactly as advertised, though, and has performed up to expectations.