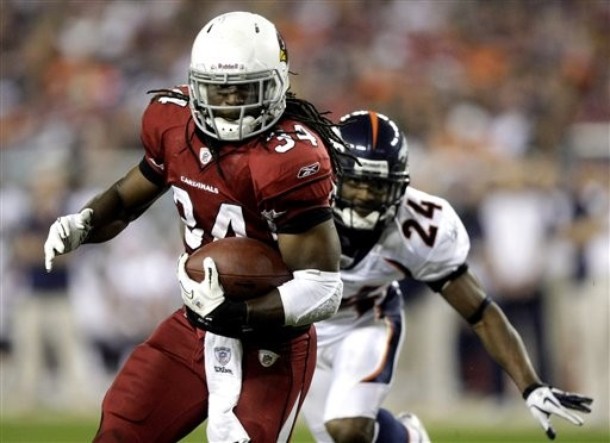 We all know that the Philadelphia Eagles are going to have to address the cornerback position this offseason so that Asante Samuel isn't the only guy out in the secondary that is good at football. Well, fans can scratch one name off of that wishlist.
The Denver Broncos have announced (via John Elway's Twitter account) that the team has resigned cornerback Champ Bailey.
"We are thrilled to announce that the Broncos have agreed to terms on a new four-year contract with cornerback Champ Bailey," Elway tweets.
Most of the talk and speculation here in Philly has centered on 1. Nnamdi Asomugha and, 2. Antonio Cromartie. But, Bailey could have been a good fit as well. Although he turns 33 in June, he can still play and it would have been worth seeing what he commanded on the open market.
As of now, I still haven't seen the numbers that kept him in Denver. I thought for sure he was done with the Broncos when he put his house up for sale. It wasn't just that, but all signs pointed towards a Broncos defense that wasn't going to get good enough in time for Bailey to still be playing at a high level. Did I word that right?
Bailey also supposedly wanted to play for a contender at the end of his career. Money must have talked then, because the Broncos aren't going anywhere any time soon.