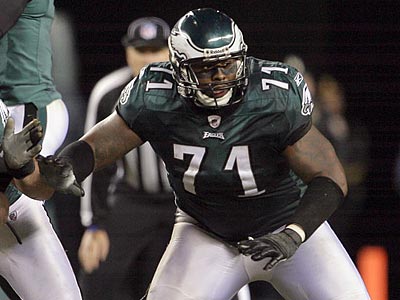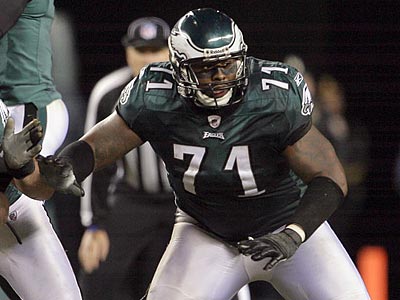 A couple of days ago, Eagles Pro Bowl left tackle Jason Peters returned home to find a big surprise waiting for him.
Peters had been out of town for over a month and somebody took advantage of the situation and burglarized his condominium which is located near Lincoln Financial Field. This isn't the first time, this type of burglary has occurred in this condo and it's also not the first one involving an Eagles football player.
It sounds like a pattern because Peters' teammate Brodrick Bunkley who lives in the same condo was ripped off previously when he was out of town for an extended period of time.
According to police the burglars stole an estimated $60,000 worth of designer watches, high-end diamond jewelry, and camera equipment from Peters.
The big fella had been out of town since the season-ended in early January, so there's no telling when thieves broke in and cleaned him out.
The good thing about this situation with Peters is that he won't even miss the $60,000 worht of equipment because he's making so much money.