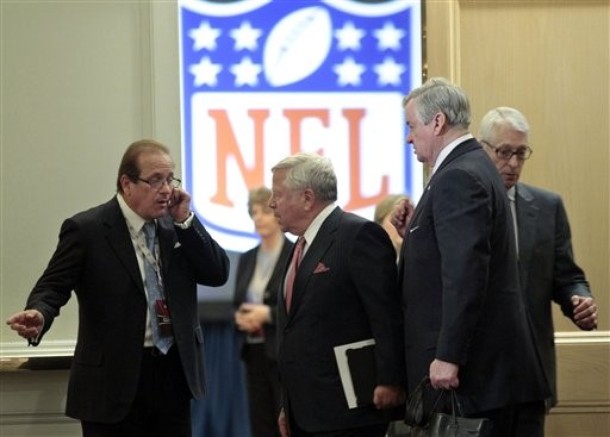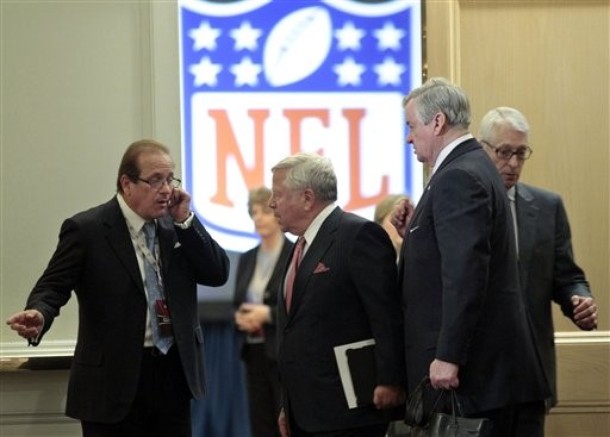 There's no question that some of the most successful business people in the country are NFL owners. They and the NFL players have seen the game continually increase in its popularity and enjoy tremendous growth in the midst of a recession which has pummeled other industries.
The recent Super Bowl was the most watched television program in history. The ratings for the Sunday and Monday night games have been through the roof, but the NFL owners want more.
They seem willing to gamble their $9 billion dollar-a-year-business that NFL fans won't turn against the league if they have a long and protracted work stoppage. As I said in the previous post, the revenues for the league are expected to grow exponentially in the next decade through expansion to foreign countries and advancements in technology with cellphones becoming another huge source of income.
They're risking their $9 billion dollar-year-business, in order that they can make a higher percentage of revenue that could grow to $50 billion in the next ten-fifteen years. Clearly they have thought this through and seem to feel it's worth the risk. Guys like Jerry Jones didn't become a billionaire by playing it safe, but is this a wise move.
If they incur a long work stoppage will the fans sour to the league. It happened in baseball which had long been considered America's number one past time. Major League Baseball didn't come back to popularity until two steroid juiced up sluggers, Mark McGuire and Sammy Sosa had a season-long home run battle. It still is no where near the popularity of the NFL.
I'm throwing it out there to you NFL fans. Will you stay with the game if they were to be a shut down in 2011 or will you lose interest and refuse to return?