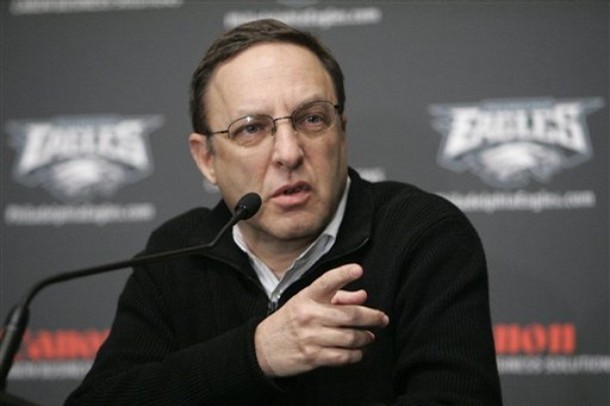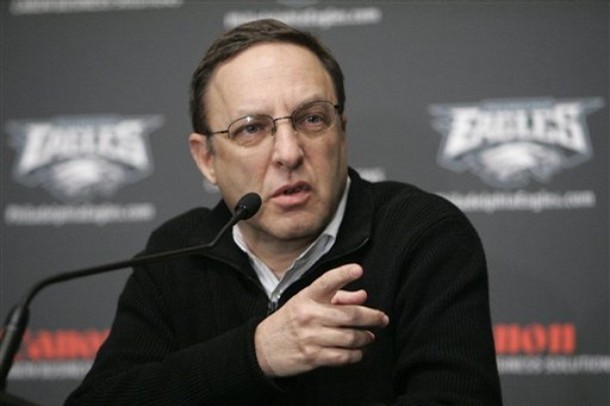 Anyone who has seen how the Philadelphia Eagles react when players turn down their contract offers will not be surprised that team president Joe Banner is miffed at the failure of the CBA talks.
"Our players, I hope, will really understand the offer that they walked away from," Banner said, per Jonathan Tamari of the Philadelphia Inquirer. "I don't know what the league could have done more . . . that would have proved how badly [the owners] would have wanted to get a deal done and keep the game going forward."
Owners were originally asking for $1 billion from the players to pay for league investments. But that supposedly dropped significantly as talks went on. That is, if you believe anything coming out of the mouths of either side today.
"We got to the point where there was a significant gap. We made an offer that reduced that gap all the way to $320 million and asked them to meet us," Banner said. "And they said no."
Of course, the player's union doesn't seem to care as much about that as they did about the owners' lack of willingness to disclose their financial data. As I said before, the players can get used to that. Regardless of your take on it, these owners did not make their fortunes in worlds where the boss shows the employees what he makes.
DeMaurice Smith said that the union was offering the owners savings of up to $550 million over the course of four years, while the owners wanted $5 billion. But, Banner said that the owners had come off that proposal and offered the players significantly better benefits and a 16-game season for at least the next two years. The latter part isn't that big of a deal since the 18-game season wouldn't have started until 2013 anyway.
"You'd think that would be received as a pretty significant step on our part," Banner said. "When the league has been talking about the skepticism that the union was sincerely there to try to make a deal, this is why."
You'll be shocked to know that Smith disagrees.
"For them to say that our path was always decertification, and that we did not engage in good-faith negotiation, and that we did not budge flies in the face of reason, flies in the face of facts, and is simply untrue," Smith said.
I'm not sure how much more of this I can stand, and it's only day 1 of post-decertification football. I think it's in everyone's best interests to not listen to any of the public posturing and just let the courts rule on it. Call me when football is back on.