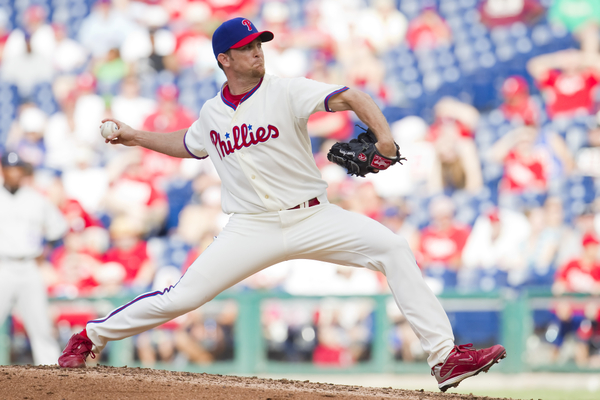 My theory is that every Major League Baseball season is a like a movie. The heroes will have some trouble but get through it to win in the end.
I went to the movies on Saturday to see Unknown, which stars Liam Neeson and is a movie about this guy who goes to Germany with his wife for a medical convention but strange things start happening. He gets in a car accident which sends him into a comma. When he comes out his wife is with this other guy, who has taken his name and identity. His wife acts like she doesn't even know him.
Of course in the end, he winds up figuring things out then straightening things out in the end. I wasn't shocked when bad things started happening to the hero. You go into the movie expecting the hero to have some trouble but eventually get through it in the end.
If the hero didn't have any trouble the movie would be boring. The same is true of the baseball season.
For instance the Phillies, I know everybody has been making a lot of noise while wringing their hands about the tendinitis that has sidelined Phillies second baseman, Chase Utley, but the arm problems of closer Brad Lidge are just as much reason for concern. They say it's just soreness. I say it's sore for a reason.
Lidge used to throw a 90 plus mile-an-hour fastball but now he can't even get it up to the high 80's. He used to get ahead of hitters
by throwing for strikes with that good fastball in order to get ahead of batters, then he would strike them out with that "killer" slider. They would chase it in the dirt.
Low and behold, we find out today that he's got bicep tendinitis. He, Charlie Manuel and Rich Dubee all say it's not big deal, but they said the same thing about Chase Utley. How's he doing nowadays?
Like Utley, Lidge isn't spring chicken and you know how fragile the arm's of today's pitchers are. He doesn't seem to the be the same guy who was pitching for us in 2008. He doesn't seem to be able to throw the ball by hitters any more.
Now with a mediocre fastball, hitters will start jumping on Lidge when he tries to get ahead of them. They know there's no smoke on the fastball. We could be in for a painfully long, ninth innings. You remember a couple of years ago when he was giving the entire Delaware Valley stomach problems from watching him blow saves.
People were getting sick from watching him save games. Can you trust him with a one-run lead? How much of a chance does he
have a getting a save once he has a base runner or two?
I know we have the best starting rotation in baseball, bu you Charlie is going to be handing the ball to Lidge in the 9th most of the time. We can't afford him to be letting wins slip away.
Somebody tell Brad that we would all like to see a one, two, three every now and then. There have been times during Lidge's stint here that I thought they paying him for ratings. The longer he could keep the crowd there and interested the more they would pay him.
Remember Phillies fans that a baseball season is like a movie, the hero is going to get in the trouble, but he'll be fine in the end. Remember that when we start the season without Utley and Lidge, plus they have to undergo surgery, and don't really get ready to play until the second half of the season.
Again, remember it's just a movie.