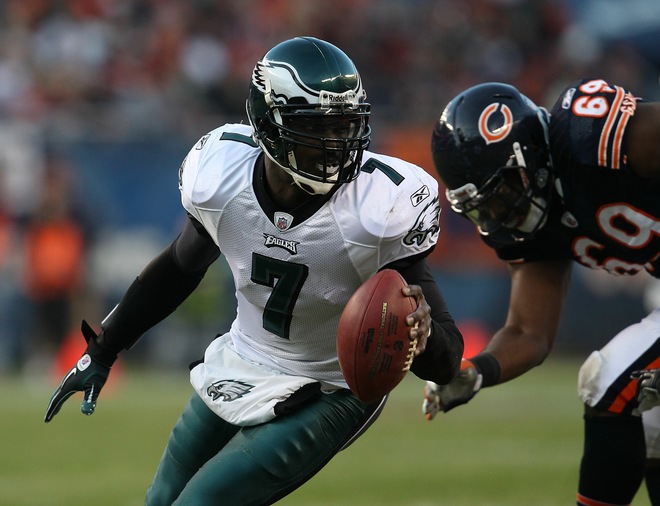 Philadelphia Eagles quarterback Michael Vick inked his second endorsement deal since rejoining the NFL after a near two-year stint behind bars. He signed a contract with Core Synergy which produces a titanium-infused silicone wristband.
Vick will be endorsing the product along with the Steelers, Maurkice Pouncey and A.J. Hawk of the Super Bowl champion Packers. The three players will serve as representatives for the Lutte Licensing Group, which makes and distributes the Core Synergy bands.
This is a very important time for Vick and the Eagles. It's extremely important that he stays on a program of football every day. He should be working out and watching tape. He's not a spring chicken so he could lose that difference-making speed, if he doesn't maintain it with works out.
Vick needs to be watching tape every day. We all know he needs to become more familiar with blitz-looks, so that he can make changes at the line of scrimmage. He's got to stay focused on football.
I hope he and the Eagles have a program for him in place. Vick should stay hungry for finding ways to take his game to the next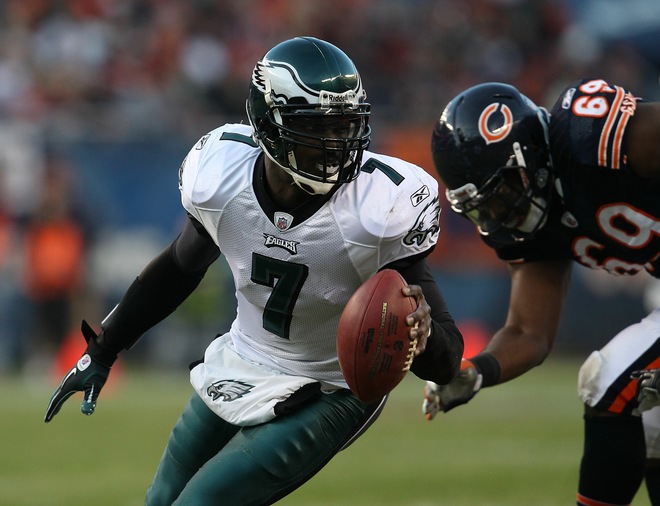 level. I don't like the fact that he's not sitting in a film room every day with Andy Reid, Marty Mornhinweg or Doug Pederson looking at blitzes that were used against them in the second half of the season.
The former number one pick in the draft should be working out with teammates and looking at defenses.
Vick has to prove he can torch teams if they blitz him or that's all he's going to see. It's just like a hitter who struggles against the curve ball. What does everybody throw him?