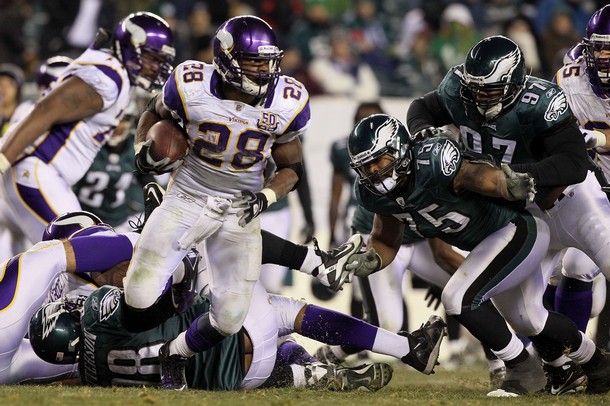 Minnesota Vikings Pro Bowl running Adrian Peterson should have tape put over his mouth or he needs it washed out with soap. This is as bad as those union workers in Wisconsin walking around with Hitler signs because the governor wants a balanced budget.
Everybody wants to play the victim. Comparing the battle over $9 billion dollars a year of revenue to million of people being killed and savaged for hundreds of years is just as bad as those union workers comparing having to pay some of their health care costs and losing collective bargaining rights to six million people being exterminated.
I do think the owners got caught lying and scheming with that $4 billion dollars war chest but this is business and the word slavery doesn't belong any where near this discussion.
This is what Peterson tweeted to Doug Farrar of Yahoo Sports.
"It's modern-day slavery, you know?" Peterson said. "People kind of laugh at that, but there are people working at regular jobs who get treated the same way, too. With all the money . . . the owners are trying to get a different percentage, and bring in more money."
Peterson is making over $10 million dollars a year and he brings the word slavery into the discussion. Come on, man!
I didn't have a problem with what Peterson had to say before he made that stupid "slavery" comment.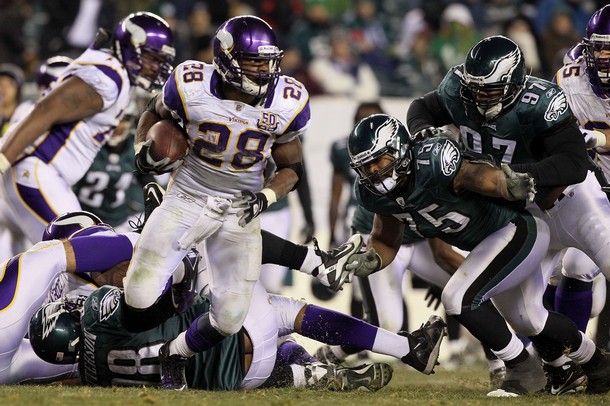 "It's like . . . 'Well, show us.' We want more information, and they want to bull****, going around, saying this and that, just open it up and give us the information we want," Peterson told Farrar on Friday. "If they have nothing to hide, just give us the information. Why not? Obviously, there's a lot to hide — these guys are professionals, and they're maximizing what they do. But they know that if all this information comes out, the information the players want, it'll be right out there for everyone to see. It's a ripoff — not just for the players, but for the people who work at the concession stands and at the stadiums."