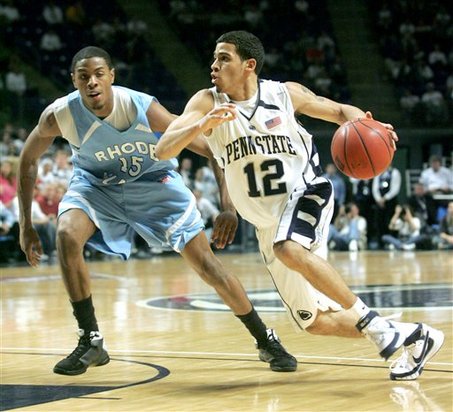 When talking Penn State athletics, the first topic to be discussed is football. But as of lately, the basketball team has been making some headlines of their own after falling just short of a Big Ten title following their loss to No.1 Ohio State.
The Nittany Lions have a few solid players, but none are more important than the 6'0″ senior guard out of Albany, New York — Talor Battle.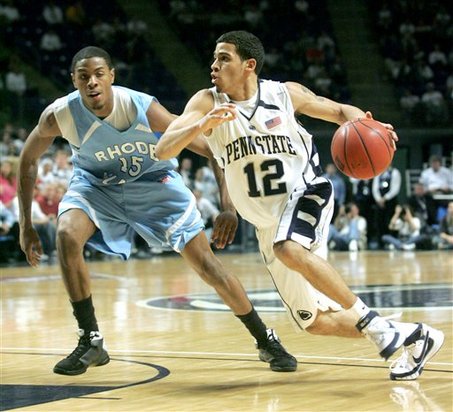 Despite playing for a Penn State team that historically has not been a contender among the national spotlight, Battle has found a way to make himself into a star in Happy Valley.
The two-time Big Ten First-Team selection is averaging 20.1 points per game and 4.5 rebounds per game.
Those numbers are outstanding, but when it comes to playing in a tournament-type atmosphere, Battle takes his game to a whole other level.
Against Michigan State in the semi-finals of the Big Ten tournament, Battle accounted for 25 points, seven rebounds and three assists. In Penn State's loss to Ohio State, Battle continued his level of play, dropping 24 points along with five rebounds and two assists.
Although he has been one of the best players in the Big Ten during his time at Penn State, Battle has never received the chance to perform under the spotlight of the national tournament and the pressure that comes with playing in March Madness.
Until now.
With No. 10 Penn State set to take on inner-state rival, No. 7 Temple, in the first round, Battle will finally get to play in the national spotlight.
And unfortunately for Temple, that means they will most likely be up against a fired up, highly motivated player in Battle.
That combination could (most likely will) spell doom for the Owls.
However, in the past, Battle has shown inconsistency against the Cherry & White.
In his sophomore year, Battle finished with 19 points against the Owls; in his junior year, Battle struggled from the field, going 3-15 with just 8 points.
Predicting anything in college basketball is nearly impossible, but what I do expect is that Battle will not let this game be his first and last game in the national spotlight.
Temple has some quality players in Lavoy Allen and Juan Fernandez, but none are on the level of Battle, and not one of them have faced the competition that Battle has been up against since 2007.
In one of the toughest conferences in basketball, one that has some of the best players in the nation (Jared Sullinger, E'Twaun Moore, Kalin Lucas), Battle has continued to put up numbers.
The nation has been exposed to the likes of Jimmer Fredette, Kemba Walker and Harrison Barnes, but with the start of March Madness always comes the emergence of new faces, such as Stephan Curry back in 2008 and Gordon Hayward in 2010, which leaves the door open for new faces to surface in 2011…enter Talor Battle.