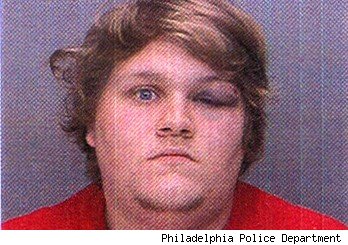 GQ magazine, a fashion magazine that decided to dabble into the sports world, has released their list of "Worst Sports Fans in America", and guess who finished on top?
That's right, Philadelphia Phillies fans.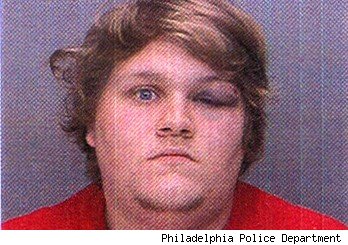 Topping the list of 14 fan bases, the Phillies made the list for having "the most monstrous collection of humanity outside of the federal penal system."
GQ brings up everything from snowballs to cheering Michael Irvin's injury. They call the incident last season when a fan intentionally threw up on a child the most "heinous incident in the history of sports." The final blow is laid when they say not only would the Phillies boo the liberty (quoting Pete Rose), but "these savages would have thrown the battery that cracked it."
GQ fails to mention the fact the Phillies have sold out over 100 straight games, and the fans were a major factor in Cliff Lee coming
back to the Phillies. Over 10,000 Phillies fans showed up to the Phillies Spring Training home opener this season. The Phillies were second in the league in attendance last season, second only to the New York Yankees, whose stadium is more of a destination for tourists then fans.
There is a little reason to go further in defending Phillies fans, as the fact they are on the top of this list is a complete joke- it is more of a PR ploy then an attempt at an actual list.
The joke only gets funnier as they list the fans of the Los Angeles Lakers, multiple colleges, and yes, even the Dallas Cowboys ahead of the Phillies.
And don't worry Eagles fans you made the list to- as number 2.
Here is the complete list below:
1. Philadelphia Phillies
2. Philadelphia Eagles
3. West Virginia University Mountaineers
4. Oakland Raiders
5. University of Maryland Basketball
6. Boston Red Sox
7. Penn State University Football
8. Duke University Basketball
9. New York Yankees
10. Louisiana State University Football
11. Montreal Canadiens
12. Dallas Cowboys
13. University of Wisconsin Football
14. University of Oregon Basketball
15. Los Angeles Lakers
What do you guys think of the list? Who would you put on top of your list of worst sports fans in America?