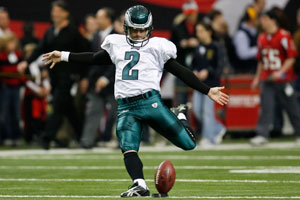 The NFL has done research on injuries to players and discovered that there are an inordinate amount injuries which occur on kickoffs. The NFL Competition Committee believes that the reason for the large number of injuries is because of the high speed collisions which occur when players are allowed to get a running start to cover kicks.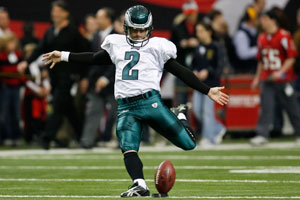 One part of their proposed rule changes would attempt to reduce the number of times a returner would bring the ball out of the end zone on the return. This would achieved by making it easier for a kicker to kick the ball into and out of the end zone and giving the returner more incentive for taking a knee and getting a touchback.
Up until now, NFL kickoff coverage players have been allowed to get a running start from the twenty-yard line, then take off at full speed at the thirty-yard line and run downfield to take on blockers before making the tackle on the return man.
The supposed injury-reduction proposal would allow the kicker to kickoff from the 35-yard line rather than from the 30. They're hoping those five yards will create a great deal more downed kicks in the end zone and kickoffs that go out of the end zone.
In addition, kickoff coverage players would not be allowed to line up more than five yards from the kickoff line. This change has been proposed so kickoff coverage players won't be able to get as much of a running start, in hopes that it will lower their speeds and therefore lower the impact of the kickoff collisions which take place.
They've already eliminated three-men blocking wedges, now they want to eliminate wedges all together.
You also have the proposed rule change which will allow the receiving team to get the ball on the 25-yard line after a touchback rather than on the 20.
Along with the proposed kickoff rule changes, there's also a proposal for all scoring plays to be subject to review by a replay official. This would be taking the rules which govern the final two minutes of each half and make them the rules which govern each scoring play. A coach wouldn't have to use a red flag to challenge a scoring play, because it would be reviewed any way.
In this proposal a team's third video challenge would also be eliminated.
I think these kick off rules make sense because there are too many players laid stretched out on the field after kickoffs. These players are too big and too fast to be allowed to get running starts at each other. This a good attempt to cut down on the injuries.
The rule proposal to review all scoring plays is also a good rule change. It will lead to a fairer sport.